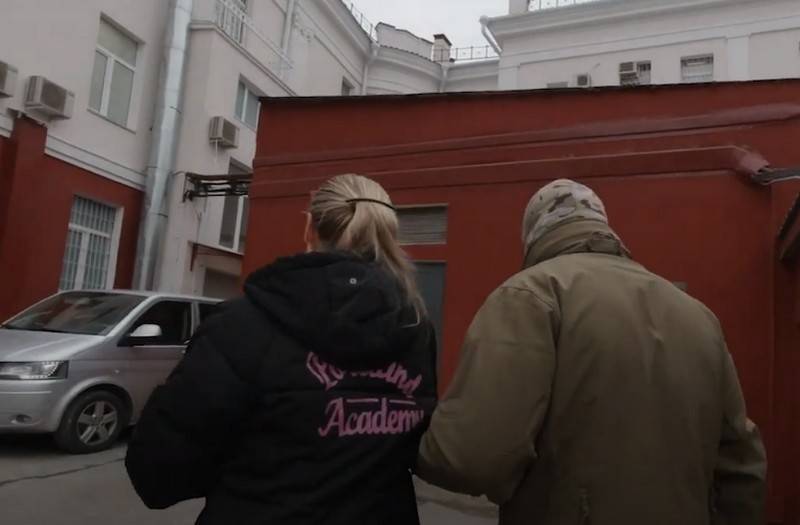 In Crimea, a Ukrainian intelligence group was detained, engaged in the recruitment of Russian citizens, the collection of information and the preparation of terrorist attacks. This was reported by the press service of the FSB of the Russian Federation.
According to the report, law enforcement officials stopped the activities of the Ukrainian intelligence group working for the Main Intelligence Directorate of Ukraine on the peninsula. It is stated that the "work" in Crimea was organized by the head of the Ukrainian military intelligence unit, stationed in Kherson, Colonel Oleg Akhmedov.
The Federal Security Service on the territory of the Republic of Crimea suppressed the activities of the Main Intelligence Directorate of the Ministry of Defense of Ukraine, aimed at organizing and committing acts of sabotage and terror, stealing information containing state secrets, and recruiting Russian citizens
- said in a statement.
According to reports, the group recruited by Akhmedov included a member of the Armed Forces of the Russian Federation, who, in the period 2017-2018, issued Ukrainian intelligence information constituting a state secret, as well as a citizen of Ukraine who carried out espionage activities on the peninsula, performing tasks of Ukrainian curators. In relation to the detainees, criminal cases have been instituted under the relevant articles.
At present, the court, given the presence of minor children by the accused, has chosen a house arrest measure against her; a Ukrainian citizen has been taken into custody. The investigation is ongoing.