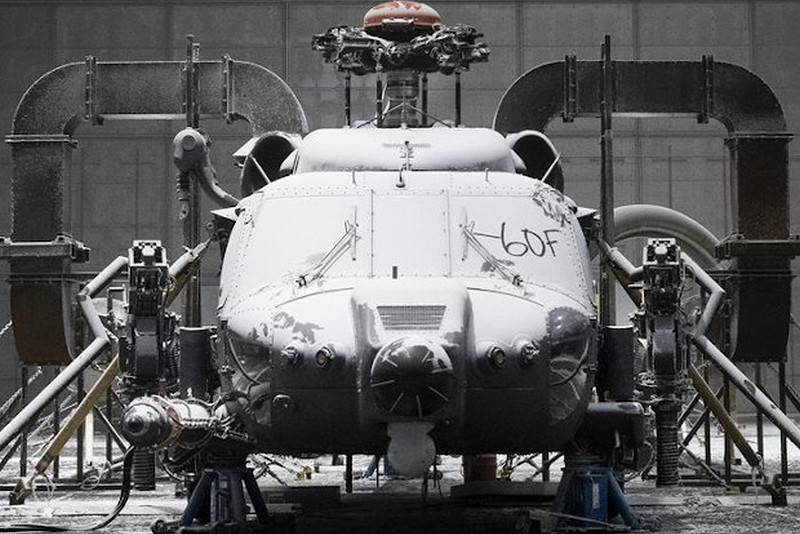 The new American helicopter HH-60W Jolly Green II, designed for combat rescue operations, has passed the test of extreme temperatures. According to Flightglobal, tests of the machine were carried out in a specialized test hangar at the US Air Force base "Eglin" in Florida.
Reportedly, the performance of onboard systems and helicopter engines was tested in the temperature range from -51 degrees to +49 degrees Celsius. In addition, the helicopter was tested under the influence of wind simulated with powerful fans at a speed of up to 20 meters per second, rain with a stream of water of 492 liters per minute, as well as dense fog. As a result, the tests were recognized as successful.
The new American HH-60W helicopter for rescue operations was developed to replace the obsolete HH-60G Pave Hawk helicopters, which were put into service at the beginning of the 1980's. The purpose of such helicopters is rescue operations in the territory controlled by the enemy, as well as search and rescue operations, medical transportation and the fight against drug trafficking.
The new helicopter was developed since 2012, it received increased fuel tanks, updated on-board equipment and secure communication systems. The machine, developed on the basis of the multi-purpose UH-60M with an electro-remote control system, also received an expanded range of weapons.
The US Air Force plans to acquire 113 new helicopters, which will replace the HH-60G as they become available.
The name Jolly Green II was assigned to the HH-60W this spring. The machine was named after the HH-3E Jolly Green Giant rescue helicopter, which was actively used by the military during the Vietnam War.