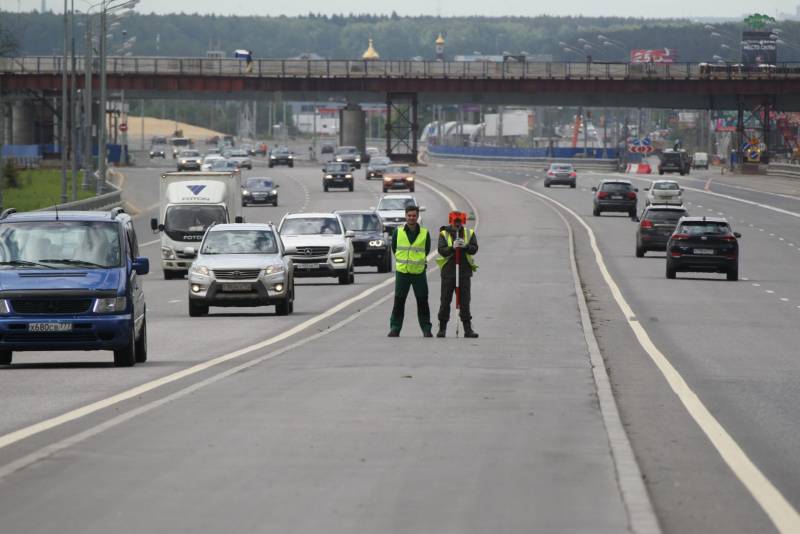 Everything for us, everything for people
The author is not afraid to provoke once again not a traditional flurry of accusations of excessive attention to Moscow affairs, which, it would seem, have nothing to do with Russia or almost nothing. The thing is that the capital regularly kicks off many of its problems in the hinterland, of course, leaving itself money. But local officials eagerly adopt any, successful or not so much, experience of the capital's colleagues.
But the main thing is not this, the main thing is that Moscow today is the epicenter of the COVID-19 pandemic in its Russian edition. And not only. Moscow is the real epicenter of anti-virus hysteria in all its forms. Starting with the disgusting parade of masks with their very dubious effectiveness, which was recognized even by WHO, and ending with paranoia media and mobile repeaters, as in the days of the war.
Megaphones with a shout in our time were simply called "matyugalniki," but they are more and more on the streets of the capital every day and they are broadcasting louder. In the meantime, not only voices from matyugalnik, no one and nothing convinces the author that with coronavirus, everything is just late, although time will tell.
You have to admit that now we don't have to convince anyone that we have "special to become" again, and we actually have only "to believe". Why all this pathos? And besides, in Moscow they introduced a throughput system. From Wednesday April 15th. Perhaps this is not the last step on the way to curfew, but you can answer for the curfew. And it is necessary. According to law. However, what is the law in Russia, we already knew well, and in quarantine we are regularly reminded of this.
And here is the widest field for amateur performances. And no responsibility. And a good order, probably for tens, but rather for hundreds of millions, not rubles, but dollars, an order to develop a computer program for issuing "xiv." And ... kilometer line at the entrance, if the traffic police will act strictly according to the law.
But why these lines are needed is not entirely clear. You don't cut a lot now. More than two million passes already issued can not be easily verified. But then the robot checked - and immediately recognized 900 thousand already issued QR codes as "illegitimate", sorry for the expression. "These are some kind of wrong bees." True said plush Winnie!
The author, who does not really need a pass, will wait for this summer residence, nevertheless decided to test the system. He did not suffer for long. Although the first time, as soon as it was announced its launch, it did not work.
Only with a password that didn't match, then didn't fit, I had to torment for an hour and a half. Then there were trials for the purpose of travel and addresses, and with a strict date limit - exclusively on April 15. And no chance to get a pass for a day or two in advance. Perhaps only for now.
But suddenly, of course, completely unexpectedly, everything just hung up, and an announcement popped up on the monitor that from 00:00 to 21:00 no services on mos.ru could be received.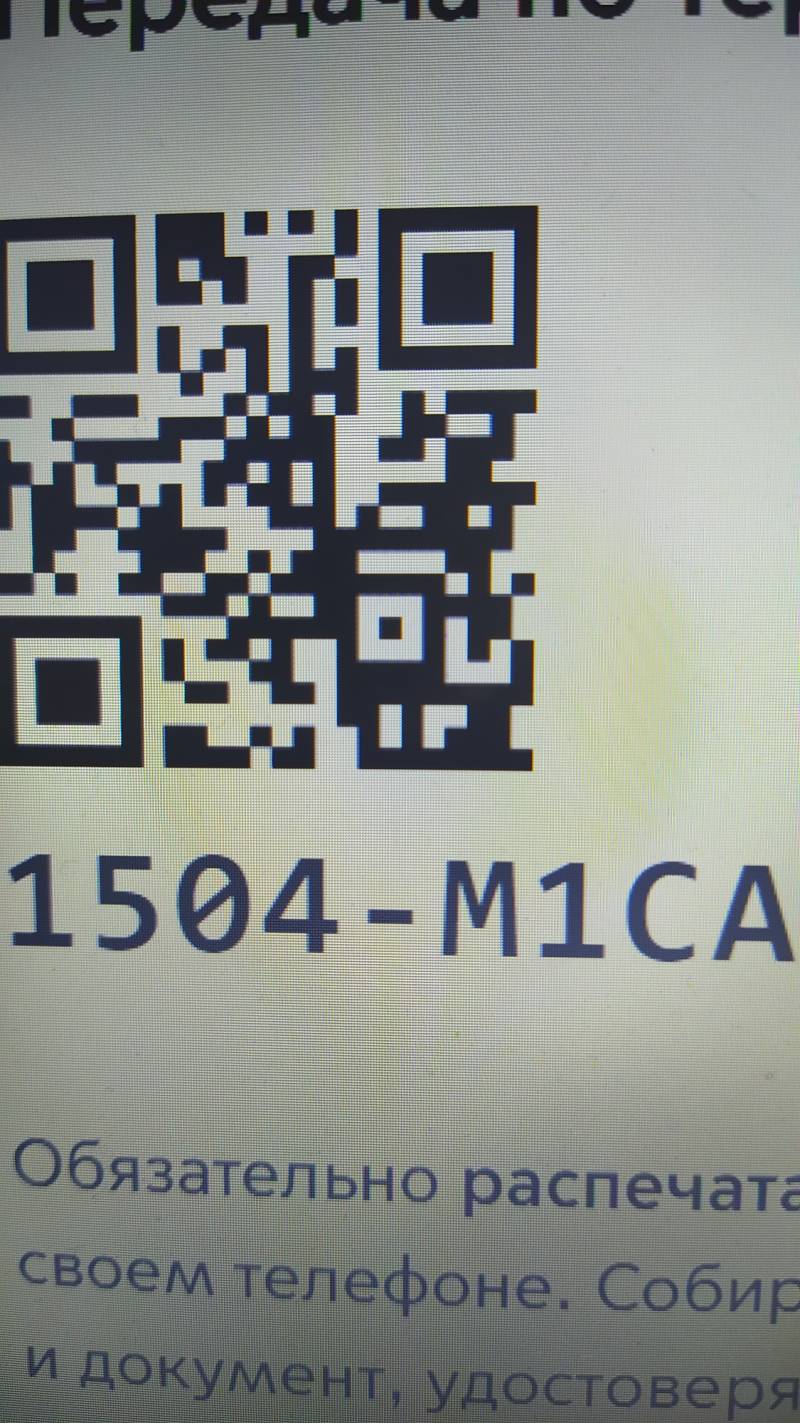 Wow service!
However, on Tuesday morning everything worked fine, although the announcement with the clock (from 00:00 to 21:00) from the mos.ru page on the screen still loomed. I thought: it seems that I will have to go to the chosen address on April 15. At least for system verification, sorry, not for verification - this is not in the competence of a simple scribbler, for testing.
Quarantine is not real!
You have not forgotten this cry from "Ivan Vasilievich", an almost iconic, Gaidaev film: "The Tsar is not Real"! It has long been known in Russia that it is impossible to bring people like that, in the end they can again shout something like that. But in fact, how and how to obtain passes will help in the difficult struggle against a pandemic?
Quarantine, of course, is a necessary measure, but for mass consumption it is undeniably optimal, although it can be argued for a very long time why such massive measures are needed at all with an incidence rate of no more than 0,03 percent. Let only for now, but 2 million from more than 7 billion - this is just so much.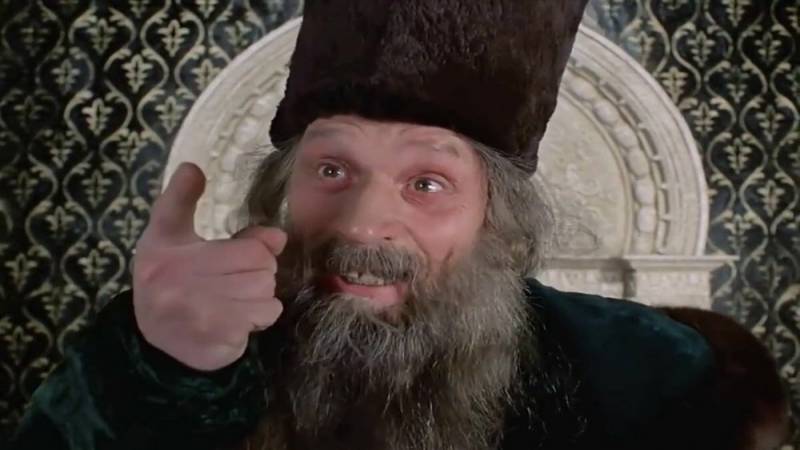 In addition, for some reason, I would like quarantine to be real, and not for people of the "second" class, in which tens of millions of fellow citizens have now turned, or rather, turned. A real quarantine with a real state of emergency means no work, shops, construction sites, borders, and no pizza delivery men and carriers along with the infection.
Then it is possible to count on victory, as was the case with the epidemics of smallpox, cholera and typhoid. Otherwise it will be like with a Spanish woman. At the finish of World War I, it seems, they just waited until they died more than they had been killed during the epidemic on the fronts. It was clear that "before" the public would never come to their senses.
Let me remind you that the author, who was certainly respected by the author, recently quite strangely lost one of her most sensible leaders (broccoli should be able to choke), in one study estimated the total loss from a Spanish woman to almost 100 million lives.
That is death, sorry. Is it because the author, along with so many friends and colleagues, is absolutely convinced that the current quarantine, unlike the pandemic itself, is a fake.
We will operate not only with some research and statements of authorities, but exclusively with our quarantine way of life. So, for example, if you leave your home, to the same store or pharmacy, you are already in contact with people. There is no getting anywhere. Yes, antiseptics are poured on everything without getting into it, and the mask seems to help, as they say, even 90-95 percent. But they were not handed out to them in Russia, and they are not handed out. To sell rubles for 200, and even giving out as reusable, is welcome, because it is no secret that even many reusable masks are needed, very many.
However, God bless them, with masks. Virtually nowhere, as there was, there are no notorious sprayers with an antiseptic - the writer of these lines only now knows what they are called. You want a dispenser, you want a dispenser. All liners of many cruise companies, but not the most popular ones, have already been equipped with these for a long time: Costa, Princess Cruise, and several others that have experienced global punctures with COVID-19.
Even before quarantine began, it was lucky to see and even use a dispenser - at the checkpoint of one of the unclassified enterprises of the Rosatom system. They claim that now they have appeared in all medical, as well as, of course, in urban institutions, although today even the ERC with the MFC are closed. But the author is not Stanislavsky, he believes. Just because he knows: officials are always the first thing to take care of themselves, loved ones.
Let's continue. Even if you are going to a socially significant job, the risk is even greater. Current measures are not aimed at maintaining our health. They are needed only by the bureaucracy, both for reporting and for tight control over the public. Control can still be justified somehow, but what about the obsessive desire to "achieve a more even spread of the infection"?
This official pearl flew off the web pages as quickly as it appeared. Who asks, you can always say: fake. However, using the question from the detectives "who benefits?", You can understand everything. This approach is needed to smooth the peak. That is, to remove responsibility from responsible persons, which, in fact, is very logical. And the peak, as you can see, means just Moscow.
Our personal health does not bother anyone at all, and besides you and loved ones, it will not bother anyone. Even deserving and deserving applause of medical workers. They now have a conveyor belt from which it is not at all visible what is obtained at the output.
And the right quarantine, when the authorities, taking harsh measures, really helps people financially, and is not going to directly get into their pockets, in Russia this time will not be. And it would be nice if it never happened again.
The pass, as it turned out, is quite simple to issue. But pointless. What is the difference between your trip to work or on personal matters with or without a pass? This does not affect reality in any way. You just have to do the same "ku". Thank you that in addition to the muzzles, no one has yet demanded nose bells and colored pants.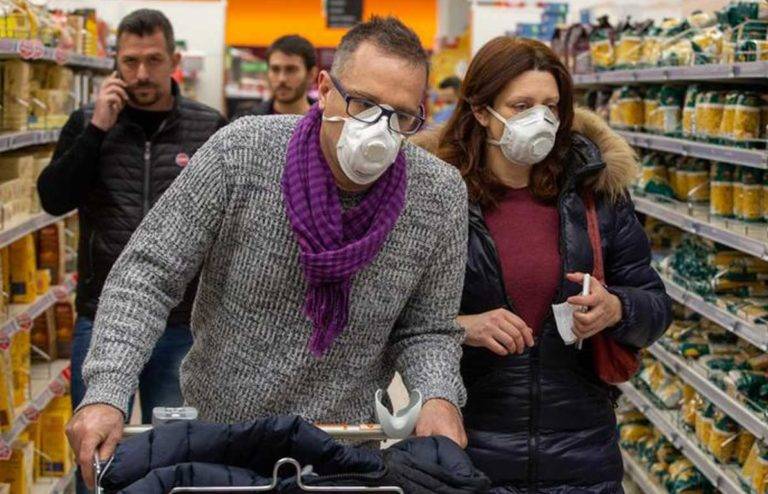 And what about them?
News
from abroad. The news is positive, of course. Italy and Spain are beginning to gradually remove the special regime, although Macron is ready to pull until May 11, as you can see, he does not want to go to the Victory Parade in Moscow.
Danes and Swedes generally did not quarantine at all. It is typical that there are many patients in Sweden and quite a few have died, but even the most viral media do not blame the ruling dynasty of Bernadotte and the government approved by the king that they could not cope.
By all indications, in many countries the epidemic has reached a peak, and the "plateau" has already become a favorite word among journalists. They even began to use it in the States, although after "Theodore Roosevelt" (not the president, but the aircraft carrier), it would be better to be completely silent. Well, how quickly the economies of developed, and not only countries, recover, as those who have lost business, or worse, work, will remain open.
Their situation as a whole is really getting better, and this, as sounds from all screens, is a direct result of widespread quarantines, which no one is going to argue with. And even more so, one should not argue with forecasts that the increase in the incidence rate can accelerate again as soon as citizens are allowed to return to life.
People will begin to communicate again, that is, to contact - and here is the result. Seventeen Indians ...