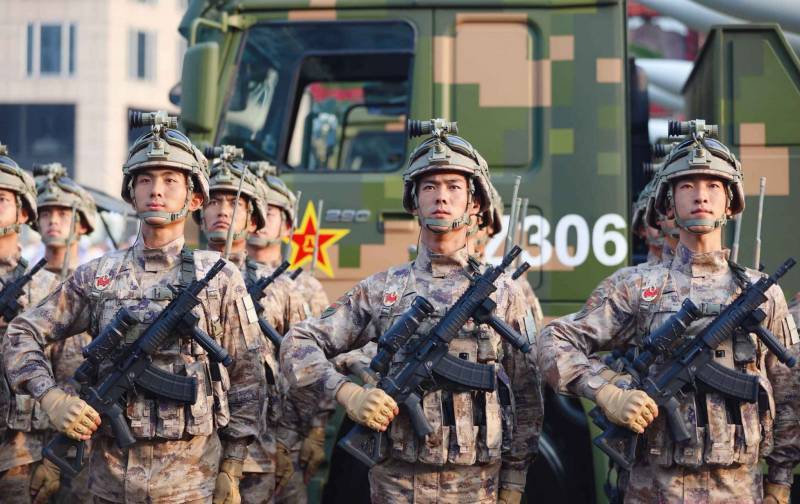 China has tested the latest QBZ-191 assault rifle with a caliber of 5,8 × 42 mm, which in the future will have to replace the QBZ-95 assault rifle in service with the PLA. According to CCTV, testing was held at the research institute
armory
Industry No. 208 of Norinco Corporation.
Norinco Corporation has tested the new 191 × 5,8 mm caliber QBZ-42 assault rifle. The machine was created according to the classical scheme, in contrast to the PLA-armed QBZ-95 machine, created according to the bullpup scheme.
Previously reported, the new machine is created in three versions, equipped with different trunks. The version with a shortened barrel length of 10,5 inches (267 mm) will receive the designation PDW and will be used by the crews of military vehicles and other equipment. The infantry will receive a machine with a barrel length of 14,5 inches (368 mm). In the third version, an elongated heavy barrel will be installed, which will turn the machine into a weapon intended for arming snipers in the compartment, providing shooters with confident defeat of targets at a distance of up to 600 meters. At the same time, the effective firing range of the PDW version is estimated at 300 meters, a standard machine gun - 400 meters. The stated rate of fire at 750 rounds per minute.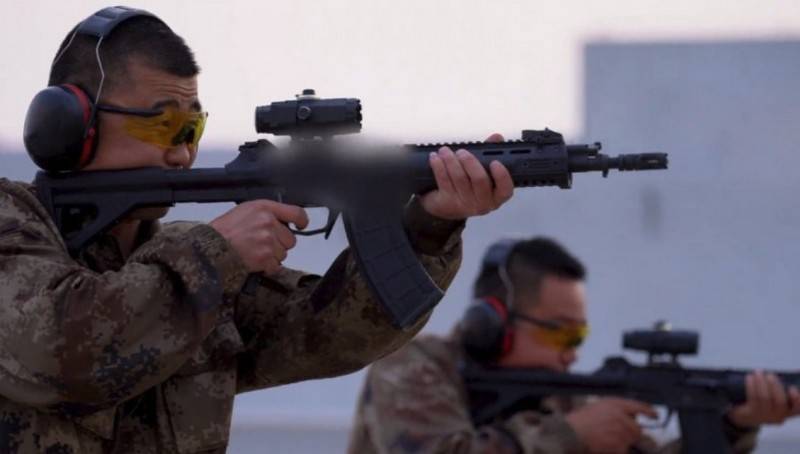 Shock-free automation works by removing powder gases from the bore with a short piston stroke. The shutter is rotary. USM provides single and automatic fire, stores are used from QBZ-95. The weapon is equipped with a long picatinny rail on top of an aluminum receiver and forearm, a folding front sight and a plastic butt adjustable in length (folding is not provided).
The fact that the PLA intends to seek a replacement for the QBZ-95 assault rifle in service became known back in 2017. In 2019, at the military parade in Beijing on the occasion of the 70th anniversary of the PRC, the Chinese military first appeared in front of the public with a new classic QBZ-191 assault rifle.