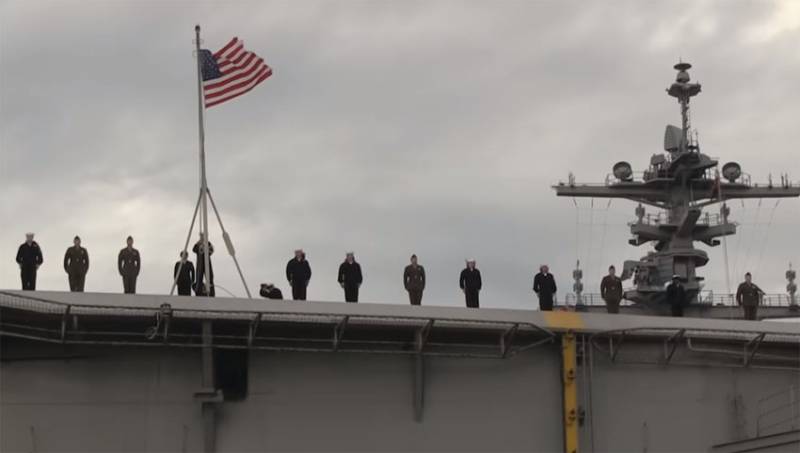 The American press continues to actively discuss the incident with the commander (in the American version - with the captain) of the aircraft carrier Theodore Roosevelt. Captain Brett Crozier, learning about the presence of infected sailors on board the aircraft carrier, asked the Pentagon to take urgent measures through the media. They took measures, but in the end, Crozier was dismissed, explaining that he violated the requirements of the charter, reporting on the problems not directly to the authorities, but through journalists.
Various American media comment on the situation, including the famous magazine The National Interest. The material of Thomas Spoer and Dakota Wood says that they do not justify the actions of Crozier. Moreover, in the material there are such words:
In our opinion, the key
история
, which follows directly from the release of Crozier from command and the subsequent resignation of (acting Secretary of the U.S. Navy) Modley, is the importance of (1) adhering to the protocol in the performance of his duty, especially when increasing his level of authority, and (2) to remain professional as much as possible possible when responding to events, whether during a crisis or during normal peacetime operations.
The author in an NI article says that, probably, Brett Crozier, by his report on the situation on board the aircraft carrier, took the authorities by surprise, disrupting the entire reporting chain.
From the article:
These messages Crozier questioned the status of a leading aircraft carrier in the minds of Americans and potentially hurt the understanding of the combat readiness of the US Navy in the minds of partners and competitors in the Indo-Pacific region.
It is further stated that Thomas Modley himself violated the statutory requirements by taking a sole decision to remove Crozier from the captain's position.
The article notes that both of these people allowed what they should not have allowed, "especially in such a difficult period."
Posted by NI:
We expect increased attention from Congress and increased sensitivity in the Department of Defense and the Trump administration will help ensure that our armed forces are able to do what we expect from them, even during a pandemic.