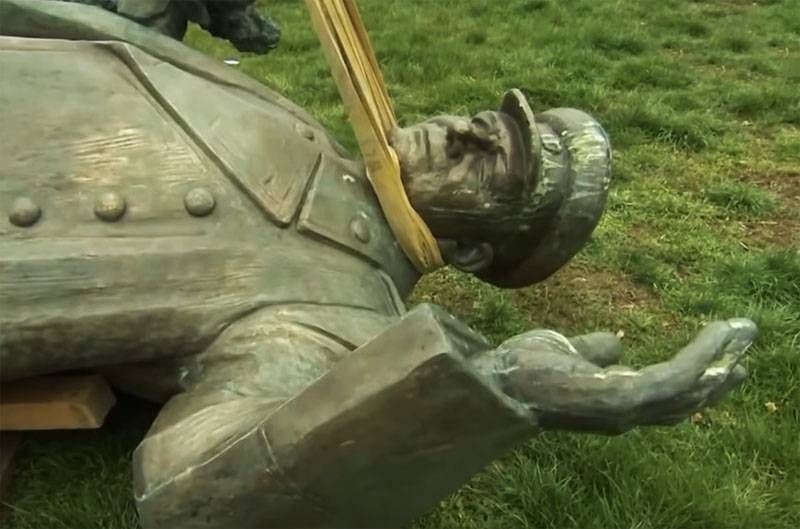 Unexpected information was voiced by the Russian ambassador to the United States Anatoly Antonov. This is a statement by a Russian diplomat in an interview. There was information that one of the American companies was preparing a report that presented the rationale for the demolition of the monument to Soviet Marshal Ivan Konev in Prague.
Recall that in the Czech Republic they declare a decision on demolition by representatives of the municipality of Prague-6. At the request of the Ministry of Defense of the Russian Federation on the transfer of the monument to Russia, the Ministry of Foreign Affairs of the Czech Republic responded with a statement that "it cannot do this, since the monument is municipal property". Thus, the Czech government is trying to relieve itself of responsibility for the demolition of the monument, and for the unwillingness to hand over the monument to Russia.
Anatoly Antonov told the media that the research was carried out by representatives of the American company Squire Patton Boggs. According to the ambassador, now all circumstances are being clarified regarding how the company from the United States was involved in this situation.
Anatoly Antonov noted that information about the participation of the American company in the preparation of the report with the justification for the demolition was received from those people who opposed the dismantling of the monument to Marshal Konev.