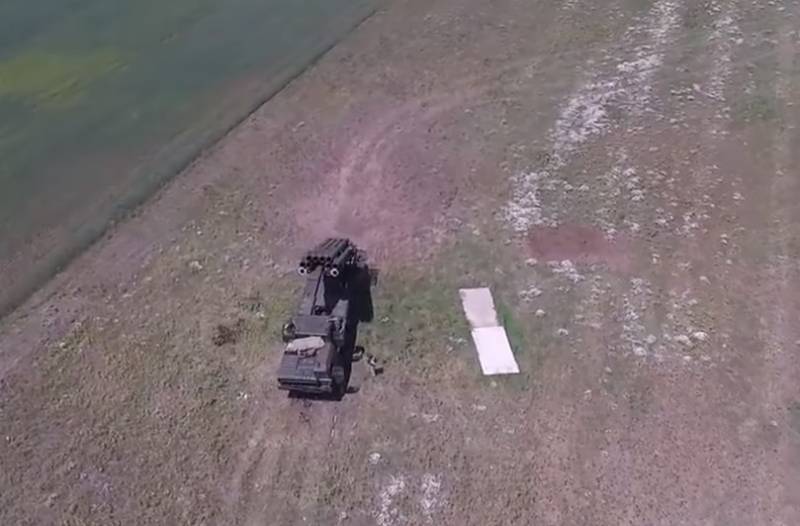 A variant of the APU missile strike on Russia can be considered. In particular, one of the possible targets of attack in Ukraine is considered to be an oil refinery (refinery) in Kamensk-Shakhtinsky, Rostov Region.
Such a statement was made by the director of the Pavlograd Chemical Plant Leonid Shiman in an interview with the Censor portal.
The company specializes in the production, processing and disposal of fuel for all types of missiles that are in service with the Ukrainian army. Since April 12, it has been deprived of state support. At least for 2020, financing of the enterprise from the budget is not provided. The administration had to reduce the number of employees by 687 people. You may have to fire another 190 people.
The director of the Pavlograd Chemical Plant, in a conversation with reporters, said that the Ukrainian Armed Forces could launch a missile attack on Russian infrastructure facilities using Ukrainian-made Alder multiple launch rocket systems. He expressed regret that due to the suspension of the enterprise's activities, Ukraine may lose this opportunity and be left without "means of deterring Russia," because solid fuel is used for all types of available and promising missiles.
The closure of the enterprise, according to Shiman, could stop the entire missile industry in Ukraine. Already, the Armed Forces of Ukraine may lose the "Alder" - the only Ukrainian missiles with respect to long-range range.