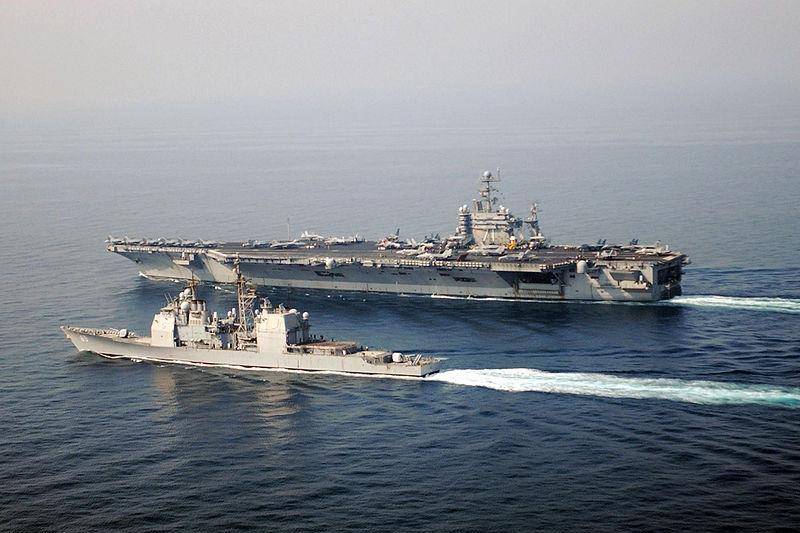 The command of the US Navy decided to leave two aircraft carrier groups on alert for the duration of the coronavirus pandemic. This was announced by Chairman of the Committee of Chiefs of Staff of the US Armed Forces, Mark Milli.
Speaking at a Pentagon press briefing, Milli said that a decision had been made to keep two aircraft carriers on alert, including Theodore Roosevelt, which had an outbreak of coronavirus. According to the general, if necessary, the ship can be "quickly put into operation." The second aircraft carrier will be Harry Truman, he will serve until he is replaced by the aircraft carrier Nimitz.
Theodore Roosevelt, as you well know, was temporarily disabled, although we can quickly put it back into the sea if necessary. We decided to leave Harry Truman deployed at sea so that we had at least two aircraft carriers at sea at any moment
- said Milli, adding that this decision is "deliberate" and its goal is to make deployed aircraft carrier strike groups available at the current moment of the crisis.
Meanwhile, according to the Pentagon, the first sailor infected with the coronavirus died on the aircraft carrier Theodore Roosevelt, located on the island of Guam. Earlier it was reported that 3770 people were removed from the aircraft carrier, leaving the minimum required number of crews to maintain a "combat condition". On April 12, 550 infected crew members of the ship were recorded.
A sailor assigned to Theodore Roosevelt, who was taken to the intensive care unit of the US Navy hospital in Guam on April 9, died of COVID-related complications on April 13.
- says the website of the US Navy.