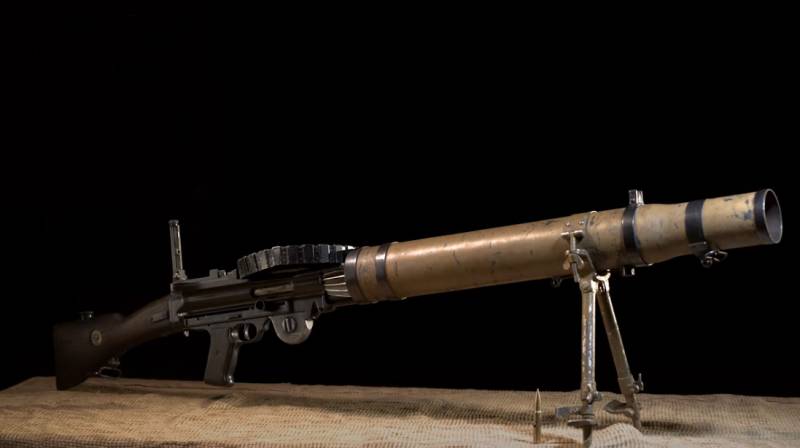 One option
weapons
to suppress enemy manpower - a machine gun.
History
this small weapon has a long standing. Moreover, some of its types and options, due to their successful design, can be used for decades, while others go into oblivion almost immediately after the development of the creation of the first samples.
One of those machine guns that has served for a long time in different countries of the world is the Lewis machine gun. It was developed before the start of the First World War. The design idea belonged to S. Macklin, but got his name a machine gun thanks to the American Colonel Isaac Lewis. It was this man who created the machine gun according to the design of the mentioned man.
Some characteristics of the Lewis machine gun: weight - 11,8 kg, the initial velocity of the bullet - 747 m / s. The maximum range is just over 1,8 km. Ammunition - in the form of a disk store with a capacity of up to 97 rounds.
In Russia, such weapons first appeared in 1913 at the Officer Rifle School. And when the First World War began, over 10 thousand Lewis machine guns were delivered to Russia, light versions of which were used even on airplanes.
Often these weapons are called "grandfather among machine guns."
A video on the Kalashnikov channel talks about this machine gun, which has more than a 100-year history: