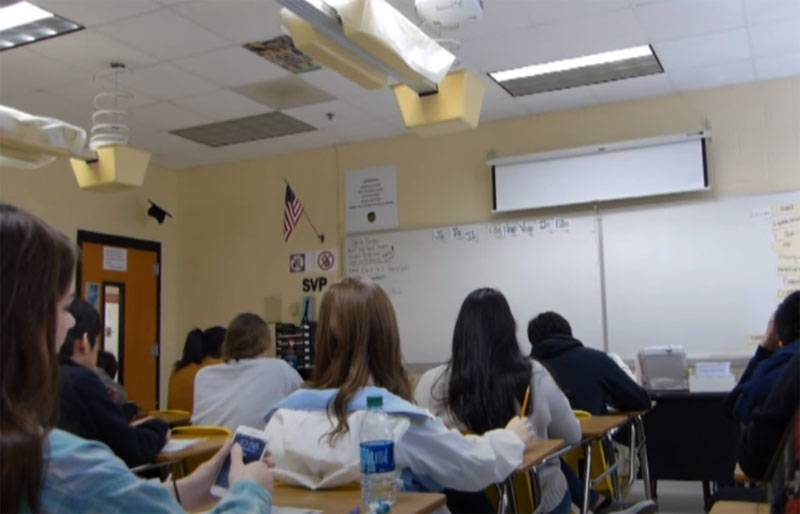 On the eve of the news agencies there was information that more than 70 Russian schoolchildren were not evacuated from the United States. The information was confirmed by the official representative of the Ministry of Foreign Affairs of the Russian Federation Maria Zakharova. According to her, we are talking about 74 high school students who are "stuck" in the United States.
As it turns out, Russian schoolchildren in the United States were not as tourists (vacationers). The US Embassy informed the US State Department about schoolchildren that attracts special attention. It turned out that the USA was implementing the SSSP (Secondary School Student Program).
Zakharova:
Now it (of this program, approx. "VO"), the implementation in the fire order is being minimized due to a pandemic. The host party does not bear any responsibility for the children, and so far have not even provided lists and information about their specific location.
According to the official of the Ministry of Foreign Affairs, the department learned about the presence in the USA of other children who also received training in various educational programs. According to Zakharova, the host families of some of them "put out the door."
The Russian Foreign Ministry emphasizes that the programs were implemented by the American side without informing the Russian authorities about this.
Now, the Russian Foreign Ministry recalled that Russia refused the exchange program with the United States as part of the FLEX education system back in 2014. The refusal was argued by the inability of the United States to guarantee the safe return of Russian children home.
But, as it turns out, all this time, Russian students continued to travel to the United States to study. Maria Zakharova now speaks of "the demarches made by the State Department and the US Embassy in Moscow."
Zakharova:
There is no substantive reaction yet.
From all this we can conclude that even for the Ministry of Foreign Affairs the situation with Russian schoolchildren in the USA was a complete surprise.
It turns out that for six years, neither the Russian Foreign Ministry, nor the Ministry of Education and Science (now the Ministry of Education) were aware that the US school exchange programs were not curtailed at all?
History
strange to say the least. First of all, she raises the question of the level of control, and that educational programs on Russian children can be "worked out" unilaterally.