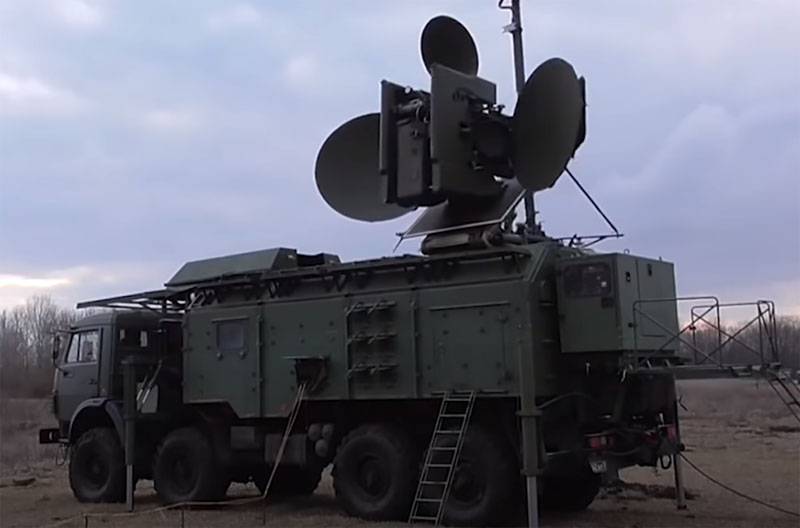 On April 15, specialists in electronic warfare (EW) celebrate their professional holiday in the Armed Forces.
The holiday was approved in 1999 on the basis of an order from the head of the defense department.
Then the post of Minister of Defense of Russia was held by Igor Sergeyev.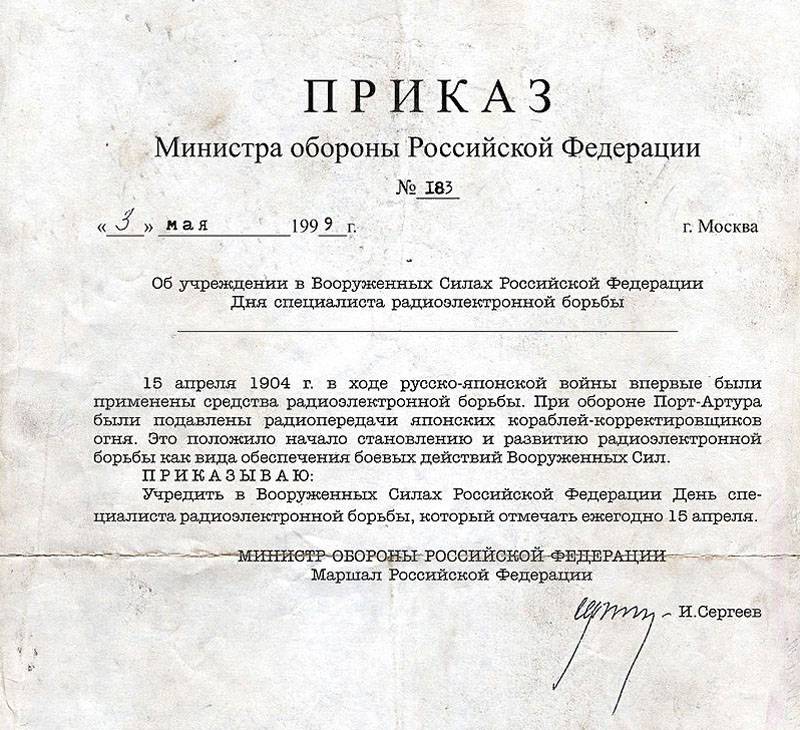 The choice of date is associated with the events of the Russo-Japanese War, when in April 1904 the Japanese armored cruisers Kassuga and Nissin went out to shell Port Arthur fortress. At this time, the battleship "Victory" and the Golden Mountain station began to use the option of a large spark in order to interrupt Japanese telegrams. As a result, the Japanese faced problems in transmitting information, which led to another problem - the inability to conduct effective fire adjustment.
Many years have passed since then, and during this time, domestic means and methods of electronic warfare have stepped far forward. For operations, special equipment is used, including jamming stations, electronic warfare systems, automated electronic warfare control systems, fixed antenna posts of electronic intelligence, and systems for protecting military installations from listening and information leakage.
Russian electronic warfare systems are used not only in Russia. They are also used to perform assigned tasks, for example, in the territory of the Syrian Arab Republic. In particular, it was repeatedly reported that the latest Russian electronic warfare system, Krasukha-4, was used in the SAR.
Military Review congratulates personnel military personnel specialists in electronic warfare, as well as service veterans on their professional holiday!