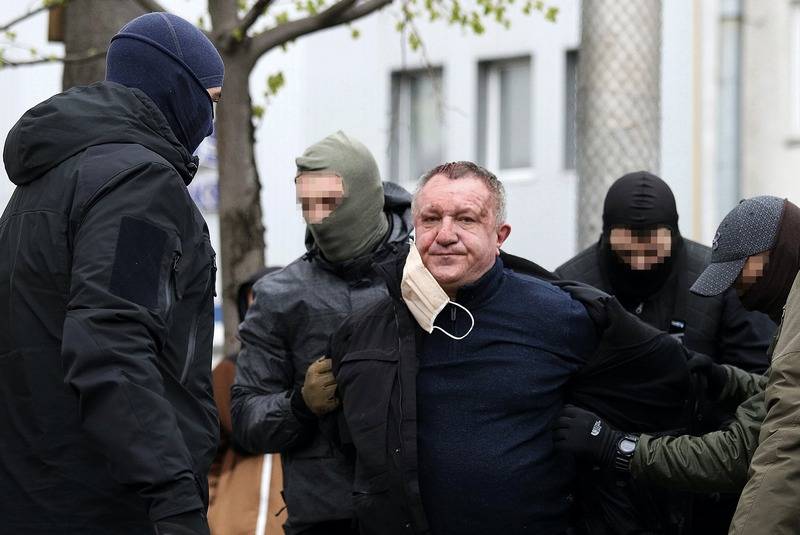 In Ukraine, another Russian spy was detained. This time, Major General Valery Shaitanov, one of the leaders of the same Security Service, came under suspicion by the Security Service of Ukraine (SBU). This was reported on the special services page on Facebook.
According to the SBU press service, the counterintelligence of the special services carried out a "resonant special operation", during which it was possible to expose a "senior FSB agent," namely, Major General of the SBU Valery Shaitanov, one of the former heads of the Special Operations Center "A" of the Security Council of Ukraine. The general is suspected of "cooperation with the Russian special services."
Counterintelligence of the Security Service of Ukraine conducted a resonant special operation to expose a senior FSB agent in the highest echelons of power. So, today SBU Major General Valery Shaitanov, who is suspected of high treason and terrorist acts, was detained
- said in a statement.
According to the SBU, Shaitanov was on an agent relationship under the pseudonym "Bobal" with FSB Colonel Igor Egorov, who is an employee of the Department of Counterintelligence Operations of the 1st FSB Service. The general allegedly collected and transmitted to Yegorov information about the Ukrainian military in the Donbass and the SBU, which he received from senior and senior officers. In this regard, the SBU intends to conduct an additional investigation into the leak.