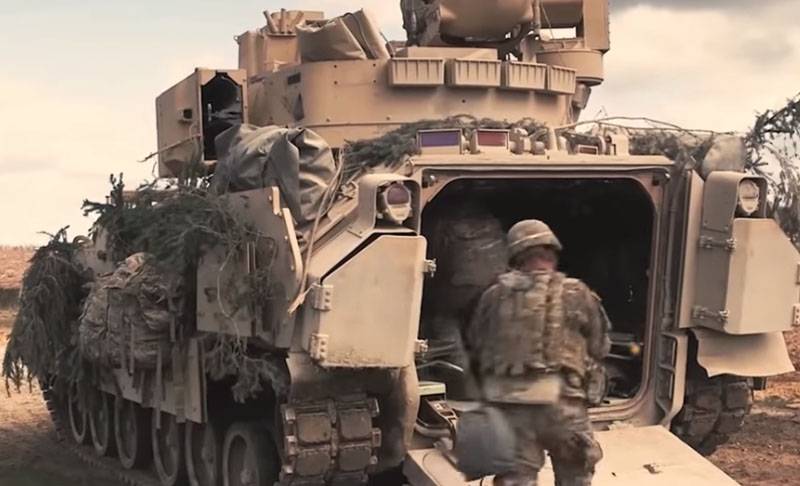 The US Army announced the resumption of work under the program to create a new version of the infantry fighting vehicle. This program is often called the "Bradley successor." It is indicated that the requirements for armored vehicles, which are designated as OMFV, have been clarified. Updated and schedule.
A US-published document states that emphasis should be placed on the survival of armored vehicles in a modern theater of operations. At the same time, it is indicated that such a theater for OMFV is considered primarily the territory of Europe (both Central and Eastern). One can easily guess which country in the USA they see as the main adversary on the mentioned "battlefield".
The updated program for creating a combat vehicle is such that by 2025 a prototype OMFV should be prepared. Then it is planned to conduct tests, which should be completed by the end of 2027, and from 2028 - to launch armored vehicles in mass production.
It should be recalled that in the initial version of the tender, which has now been revised, Raytheon Rheinmetall Land Systems cooperation with the Lynx KF41 BMP and General Dynamics Land Systems with Griffin III were going to take part. The first proposal was rejected due to non-compliance with the formal requirements of the order - the manufacturer delayed the delivery of the prototype. As a result, General Dynamics Land Systems remained, but since there were no other manufacturers, we decided to change the entire program.
It is noteworthy that high expectations are placed on OMFV in Poland. Apparently, statements about Eastern Europe have warmed up the already hot heads in terms of confrontation with Russia.