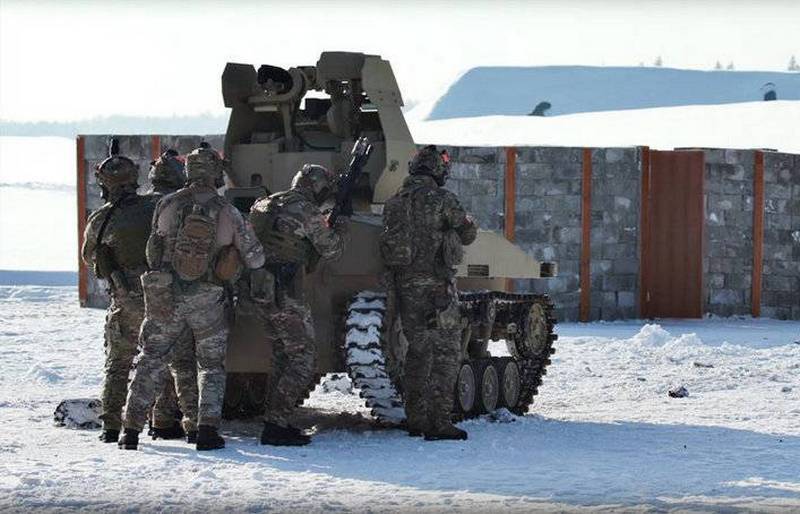 In Russia, development work is underway to create a new robotic complex "Companion". This follows from the public procurement materials posted on the website.
According to the documents, the development of the new complex is being carried out by the Kalashnikov Concern 766th Production and Technological Equipment Management. In total, within the framework of this ROC, work is planned in six areas: the creation of a combat vehicle, a power plant (engine), a technical vision system, an optical-location station, etc. Work must be completed by December 31, 2020.
It is emphasized that the new "Companion" robotic complex has nothing to do with the previously developed Kalashnikov combat robot of the same name.
Army General Oleg Salyukov, Commander-in-Chief of the Ground Forces, announced the work being carried out within the ROC to create new robotic systems at the end of an expanded board of the Ministry of Defense, held at the end of December last year.
According to the general, the creation of the heavy and middle class robotic systems "Sturm" and "Companion" is at the stage of experimental design work. OCD agreed with the Ministry of Defense, previously companies involved in this topic conducted work on an initiative basis.
Since the projects are new, there is little information about them in the public domain. It is known that on the basis of the Companion project a whole family of robots will be created in the interests of the Russian Ministry of Defense.