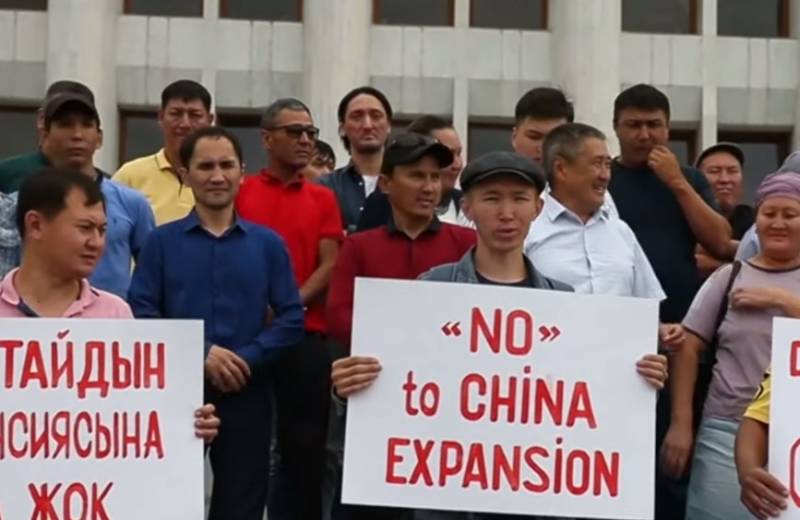 Chinese Ambassador Zhang Xiao visited the Ministry of Foreign Affairs, where he was handed a note of protest. The discontent of the Kazakh side was caused by an article on the Chinese portal Sohu.
This was reported by the press service of the Ministry of Foreign Affairs of Kazakhstan.
An article on Sohu came out under the heading "Why Kazakhstan Tends to Return to China." Its author doubts that Kazakhstan belongs to its territory. He states that the modern Kazakh state is located on lands that should historically belong to China.
The Kazakh Foreign Ministry indicated to the ambassador that such a publication does not correspond to the "spirit of an eternal comprehensive strategic partnership" between Kazakhstan and the PRC. Thus, the Chinese side was reminded of the joint statement of the heads of the two countries, signed in September last year. In particular, the document implies the interaction of China and Kazakhstan in the dissemination of information.
The same note was handed over to the Chinese Foreign Ministry by the Kazakh Embassy in Beijing.
Although conflicting moments occasionally occur between the Republic of Kazakhstan and the PRC, on the whole, relations between these two states can be called partnership and even friendly. Particularly noteworthy is Chinese assistance in the fight against coronavirus. For example, the Chinese billionaire Jack Ma sent an impressive shipment of protective equipment to Kazakhstan free of charge, and from the official Beijing, medical equipment was sent as part of humanitarian aid. In addition, a large group of doctors from China arrived in Kazakhstan to share their experience with Kazakhstani specialists.