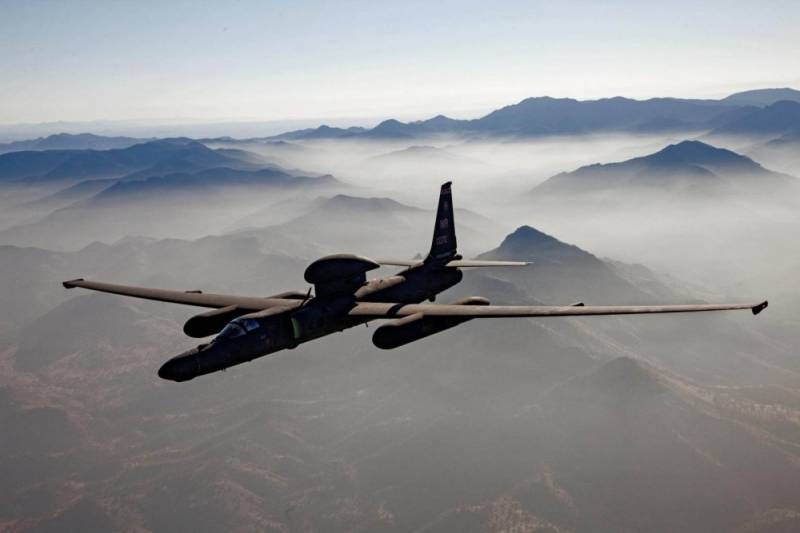 U-2 Dragon Lady U.S. strategic reconnaissance aircraft will undergo modernization, during which they will receive new avionics, a flight control computer and a dashboard. This was reported by the press service of Lockheed Martin.
The work will be carried out as part of the OMS (Open Mission Systems) program, which involves equipping military equipment with open architecture equipment. In March last year, it was reported that Raytheon had completed the development of a new synthetic aperture ASARS-2B radar station for the high-altitude reconnaissance aircraft U-2 Dragon Lady.
According to the plans of the US Air Force, the first modernized U-2 Dragon Lady will begin to arrive in mid-2021, and the full modernization will end by early 2022.
The U-2 reconnaissance aircraft were in service with the United States Air Force, and in the period from 1956 to 1960, the 24 conducted reconnaissance flights over the USSR territory during the year, until in May 1960-1 U-2 was not shot down, after which the reconnaissance flights over the Soviet Union stopped , although continued along the borders of the country.
Created at the beginning of the 50 of the last century, the reconnaissance aircraft could reach speeds of up to 805 kilometers per hour and fly at altitudes over 21,3 thousands of meters over 12 hours. In this case, the combat radius of the aircraft was 10,3 thousands of kilometers.
In 2014, the US Congress adopted a new budget, in which it envisaged to write off all reconnaissance aircraft in service before 2019, replacing them with strategic drone RQ-4 Global Hawk. The main reason was the obsolescence of the aircraft and the significant cost per flight hour (36 thousand dollars for U-2 versus 24 thousand for RQ-4 Global Hawk) as compared to UAVs. However, in 2017, the plans for canceling the aircraft were abandoned, declaring the need for developing for U-2 a new surveillance and reconnaissance equipment.
Currently in service with the US Air Force are 30 U-2S aircraft. The average age of aircraft is 36 and a half years.