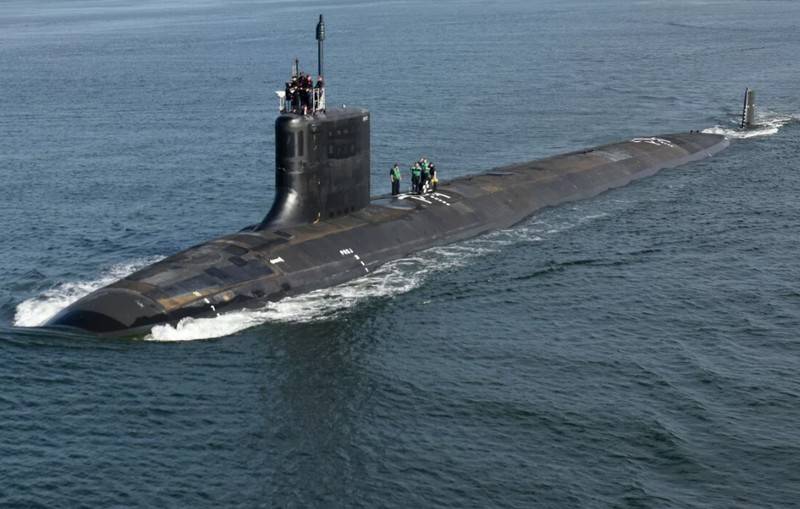 Until the end of this year, the US Navy intends to conduct a series of static tests of individual elements of promising hypersonic weapons for multipurpose nuclear submarines. This was stated by US Admiral Johnny Wolf, Project Manager for Strategic Systems Development, US Navy.
The US Navy plans to get hypersonic missiles into service with submarines of the Virginia type by the mid-to-late 2020s. About the project of equipping submarines with such
weapon
was announced in mid-February of this year. The project provides for the development of a launch vehicle carrying a hypersonic glider C-HGB. The carrier, starting from the side of the submarine, is developed by the Navy independently, and the hypersonic glider is developed jointly with the US Army.
At the current stage, a series of static fire tests of promising carrier engines is planned, as well as several technologies that will allow the integration of new hypersonic weapons into submarines in the future. Fully work on the project should be completed before 2028, when new weapons should be taken into service.
According to data released earlier, the program creates a two-stage launch vehicle with a diameter of 87,6 centimeters, which should carry a hypersonic glider C-HGB. The rocket should accelerate it to hypersonic speed, after which the glider should independently plan for the target.
Submarines such as Virginia block5 will be able to carry 40 new missiles.