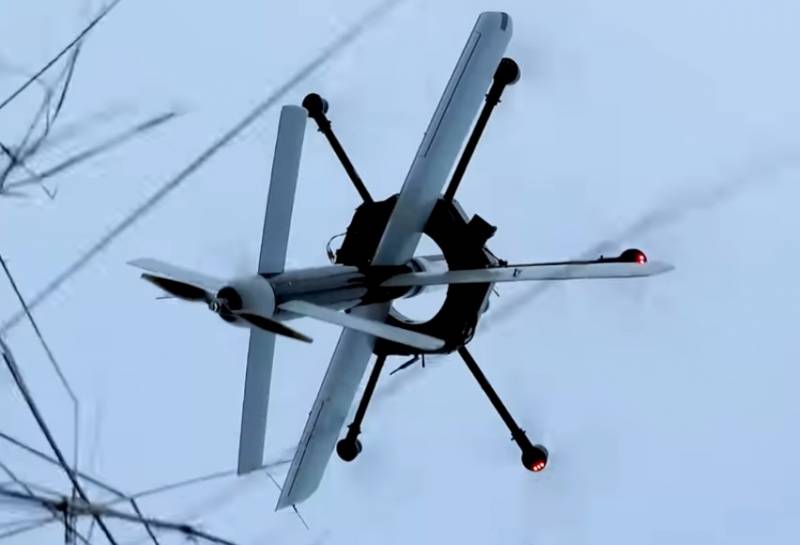 The drone "kamikaze" "Thunder" developed by the Ukrainian NPP Atlon Avia passed the next stage of flight tests. This is a barrage of ammunition that moves with the help of a multicopter and is capable of performing various tasks.
The test process of the new Ukrainian drone was shot on video for the Defense Express Internet resource.
During the test flight, several drone control modes and the detection of various targets were tested.
To prevent the prototype from being destroyed, a parachute was mounted on it instead of explosives.
The mass of the warhead of the ammunition is 3500 grams. It can be high-explosive, thermobaric, or cumulative.
The total take-off weight of the device is 10 kilograms. Its speed can reach 120 km / h. An UAV is capable of continuously being in the air for an hour.
An optical station with a powerful camera is able to find even small targets from a height of up to 1,2 kilometers.
Multicopter is not only a means of delivery of ammunition, but also acts as a repeater of control signals and telemetry. This allows you to expand the range of data transmission even in the face of opposition to electronic warfare of the enemy.