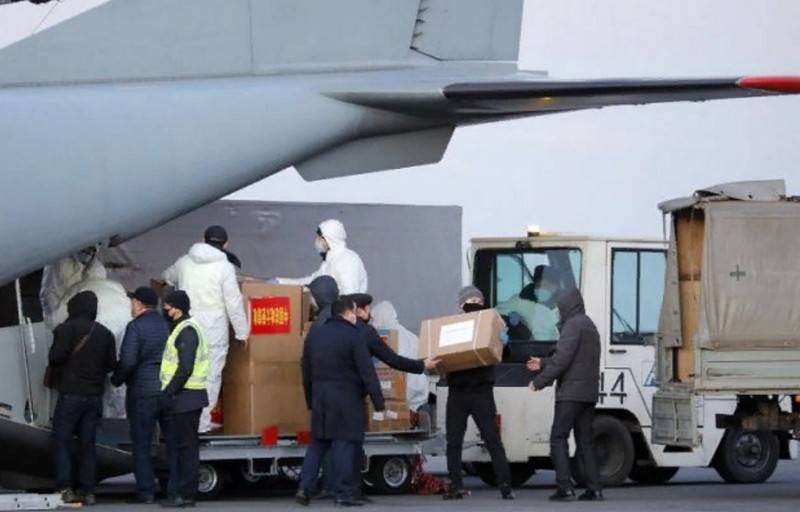 China sent Russia assistance in the fight against coronavirus. Humanitarian cargo with personal protective equipment and other means was sent to Moscow by the Chinese province of Heilongjiang. This was reported by the press service of the Department of Foreign Economic and International Relations of Moscow.
According to the report, the Chinese province of Heilongjiang sent humanitarian aid to Moscow, as the most affected region of Russia, to fight against coronavirus. The composition of the cargo includes personal protective equipment, test systems, thermal imagers and other means. The cargo has already been delivered to the capital.
23 tons of humanitarian aid from the People's Republic of China were delivered to Moscow to combat the COVID-19 epidemic. (...) more than 220 thousand medical masks, more than 100 thousand gloves, 2,5 thousand disposable protective suits, 5 thousand test systems for the diagnosis of coronavirus, more than 200 thermal imagers and other essentials in the fight against coronavirus infection
- said in a statement.
As explained, the cargo has already been transferred to the Moscow Health Department, which will distribute the assistance received to the capital's medical institutions most in need of these funds.
Earlier it was reported that Chinese virologists, epidemiologists and medical experts arrived in Russia to share their experience with the Russian counterparts in the fight against coronavirus.