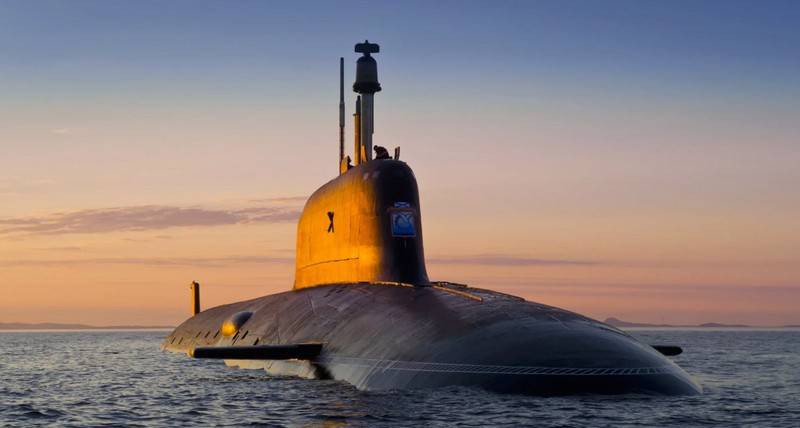 The first tests of the Zircon hypersonic missile from the side of a nuclear submarine (NPS) are planned for 2024-2025. It is reported by RIA
News
with reference to a source in the Russian military-industrial complex.
According to the source, the first tests of hypersonic Zircon are planned to be carried out in 2024-2025. The test will be attended by a nuclear submarine of project 885M Ash, which will be upgraded to this missile.
The first tests of the Zircon from the submarine are possible at the turn of 2024-2025. Project 885M will be upgraded to use this missile system
- the agency leads the words of the source.
Note that this information is contrary to the plans recently announced by the TASS agency for putting the Zircon hypersonic missile into service. The Agency, also relying on the words of its source from the defense industry complex, reported that according to the plans for testing rockets from the surface of the ship (frigate Admiral Gorshkov) they should pass in 2020, after which the next year, in 2021, test launches of Zircon will be carried out with the sides of the nuclear submarine, and in 2022 the missile should be adopted.
In 2021, tests of the Zircon will continue from the side of the submarine. The first launch of the rocket will be carried out from the surface, the second - from underwater. The test will be attended by a multipurpose submarine of project 885 (code "Ash") "Severodvinsk"
- TASS source said.
Further plans for testing the Zircon hypersonic rocket were not announced, the rocket developer - NPO Mashinostroyeniya - declined to comment on this information.
Thus, we can state that at the moment we do not have reliable information on tests of the Zircon hypersonic missiles. Therefore, we will wait for official statements by the developer or the Ministry of Defense.