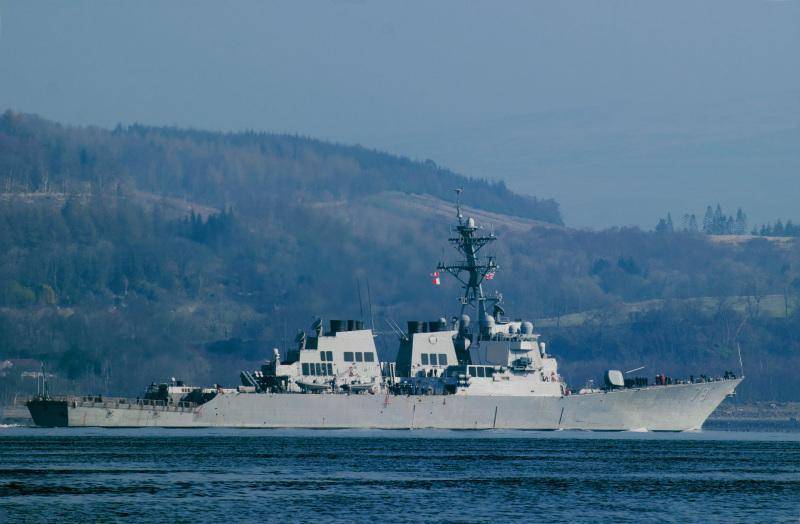 The American destroyer URO "Porter" (USS Porter DDG-78) on Monday passed the Turkish straits and entered the Black Sea, where it was immediately taken under control of the forces and assets of the Black Sea
fleet
. This was reported by the Russian National Center for Defense Management.
The Black Sea Fleet was escorted by the U.S. Navy destroyer Porter, which entered the Black Sea on April 18, 30 and entered the Black Sea. The forces and means of the Black Sea Fleet monitor the actions of the US Navy ship
- said in a statement.
The command of the Sixth operational fleet of the United States explained the presence of the American destroyer in the Black Sea as "the need for cooperation with the Black Sea partner countries in order to ensure maritime security." Dates of the ship in this area and specific actions are not disclosed. According to the Montreux Convention, the time spent by ships of non-Black Sea countries in the Black Sea is limited to 21 days.
Meanwhile, it became known that on Sunday, the Canadian frigate HMCS Fredericton (FFH 337) and the Italian frigate Virginio Fasan (F 591) left the Black Sea, who had expired in the Black Sea.
USS Porter (DDG-78) - destroyer URO type "Arly Burke". Assigned to the 2nd squadron of the US Atlantic Fleet. It is currently deployed on an ongoing basis at the Spanish military base in Rota. Together with the Aegis missile defense ground bases in Poland and Romania, it is an integral part of the program for building a European phased adaptive missile defense system. The main armament is 2 Aegis launchers for 29 (bow) and 61 (aft) cells. Can carry KR Tomahawk, SAM RIM-66 SM-2 "Standard-2", PLUR RUM-139 ASROC.