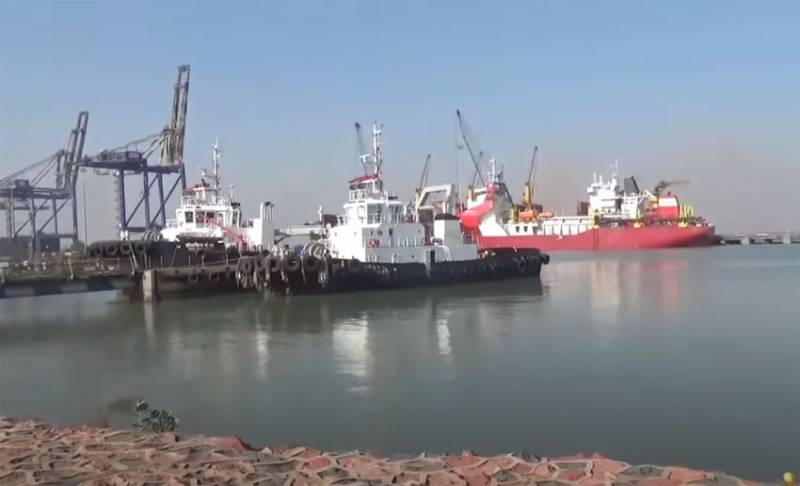 An article appeared on the website of the Observer Research Foundation, which tells about the incident with the detention of a Chinese ship bound for one of the Pakistani ports. The detention, according to the author of the material, an employee of the mentioned Pulkit Mohan Foundation, was carried out in February by Indian border guards in the customs port of Kandla.
According to the author of the article, Indian border guards acted on the basis of previously obtained intelligence information about the presence of "special cargo" on board. We are talking about the presence on board the cargo indicated in the nomenclature as an industrial autoclave. According to Indian intelligence, this cargo was a "dual-use autoclave."
It is alleged that the system delivered to Pakistan from China was intended for the development of the country's nuclear arsenal, for the nuclear military industry. As a result, the cargo was confiscated by the Indian side.
From the material:
This incident underscores the continued strong ties between China and Pakistan in the area.
weapons
mass destruction (WMD). It is well known that Pakistan's nuclear program is not indigenous and that China plays an important role in developing and supporting the Pakistan nuclear weapons program.
It is noted that New Delhi is afraid of deepening Sino-Pakistani cooperation in the field of "military atom".
Now, allegedly, India is having problems with the detention of cargo delivered to Pakistan by a Chinese ship. In Beijing, they demanded clarification and immediate "release" of cargo.
From the article:
The removal requires an appropriate response from national security experts in India due to a clear violation of international standards. Given the rarity of such incidents, it is important that India investigate possible responses through several channels.
Falsifying information provided by China and Pakistan provides New Delhi with several opportunities to achieve this goal in an international context. In this situation, India may refer to the 2005 Law on Weapons of Mass Destruction and their delivery systems (prohibition of illegal activities).
It is noted that if India manages to substantiate its actions in the international arena, this will strengthen its position.