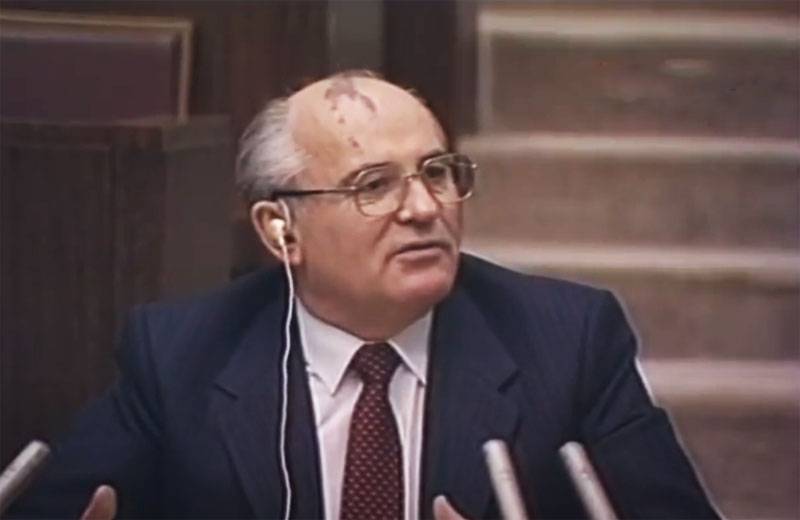 The Polish media today decided to recall that exactly 30 years ago, the Soviet leadership "recognized one of the most criminal acts of the Stalinist era." This is a statement made on April 13, 1990 by the then Soviet leader Mikhail Gorbachev about the Katyn events and which was published in the Soviet press.
Polish edition of Onet:
The period of the reign of Mikhail Gorbachev helped to uncover the truth about the crimes of the communist system. More and more dissidents and human rights activists demanded to remember and clarify the fate of millions of those killed in Stalin's time. This topic is also increasingly appearing in the official press and media. And the statement of that time (Gorbachev) is considered a breakthrough in explaining the circumstances of the death of Polish officers. However, to date, the Kremlin has refused to fully disclose the Katyn dossier.
The publication reminds that in 1987 a Polish-Soviet commission was created, consisting of historians. This commission was to investigate the circumstances of the death of Polish prisoners of war near Smolensk.
Onet:
In April 1988, during a private lecture at the Office of the Council of Ministers, Professor Cheslav Madajchik unequivocally rejected the version of Germany's responsibility for the crime. In February and March 1989, Odrodzenie magazine published the findings of Polish historians. The result of these publications was a statement by the official representative of the government, Jerzy Urban, that the crime was committed by officials of the NKVD. A few weeks later, in April 1989, a delegation of the Council for the Protection of the Struggle and Remembrance of Martyrdom, with its chairman, Major General Roman Pashkovsky, together with a group of families of victims of the tragedy, took the urn with earth in Katyn, and on April 18, 1989, it was solemnly buried at the Military cemetery in Povonki.
The material is replete with allegations of "the fault of Joseph Stalin and Lavrentiy Beria" in the executed executions of Polish officers in the Katyn Forest.
The same material describes how already in the Russian Federation "the authorities recognized the findings of the commission from the late 1980s." At the same time, claims are again expressed about the allegedly "incomplete disclosure of archival data that would help shed light on the events in Katyn."