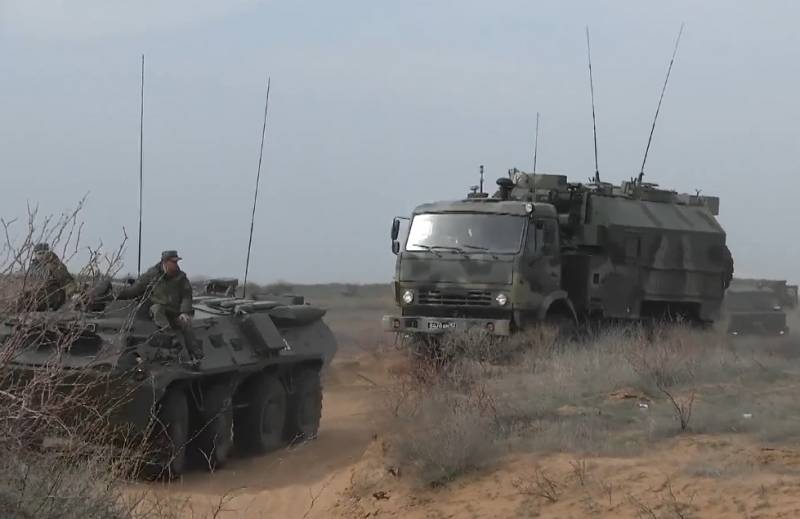 The servicemen of the air defense regiment of the Leningrad Air Defense Association were involved in one of the stages of the exercises in southern Russia. They successfully hit targets imitating a powerful enemy missile strike.
This was reported by the press center of the Western Military District.
A massive missile strike from the air was reflected by the S-400 Triumph anti-aircraft missile systems. In the attack, target missiles were used that imitated various existing and prospective means of defeating a potential enemy. All of them were successfully identified and destroyed.
The exercises were held at the Ashuluk training ground, located in the Astrakhan region, where anti-aircraft missile calculations arrived from the north-western part of the country, having made a march lasting more than two thousand kilometers. Having overcome this distance, the air defense calculations took up combat duty in an unfamiliar area, where they successfully repelled an enemy air attack.
The S-400 Triumph anti-aircraft missile system is a medium and long-range air defense system. The system is designed to defeat enemy ballistic and aerodynamic targets. Missile systems are capable of moving off-road and deploying from traveling to combat positions for five minutes.