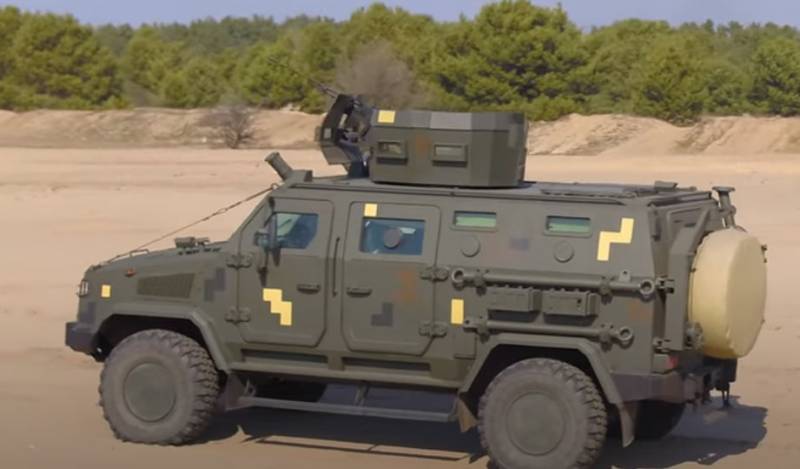 The information on the adoption of the APU of the armored army vehicle "Kazak-2M1" (in the Ukrainian-language version - "Kozak-2M1") was confirmed. This armored vehicle is being created at the NPP Praktika factory in Kiev.
After taking the armored car into service with the APU, the manufacturer specified some of the tactical and technical characteristics of this armored car.
It is noted that the protection of "Kozak-2M1" meets the "NATO standards". In this case, "NATO standards" means STANAG 4569 level 2, which allows the crew to be protected from small arms
weapons
, as well as level 2 - for mine protection.
The APU spoke about the fact that during the tests, which lasted from 2018, the armored car "showed itself on the good side." So, it is noted that he confirmed his operational characteristics during shelling and bombings. However, the manufacturer does not provide stories about such tests.
The Kozak-2M1 4x4 armored car is equipped with a 5,9 liter engine with a power of 280 hp and has a weight of 14 thousand kg. The engine uses diesel fuel.
All weapons "Kozak-2M1" - machine gun NSV 12,7 mm caliber. It is installed in a protected turret, providing, as claimed, "aimed fire at a distance of up to 2 km."
The armored car is designed for 2 crew members and 6 fighters in the airborne squad.
Meanwhile, in Ukraine, they believe that now a pickup version of this army vehicle is also needed, which will make it possible to use, for example, anti-aircraft installations and automatic grenade launchers.