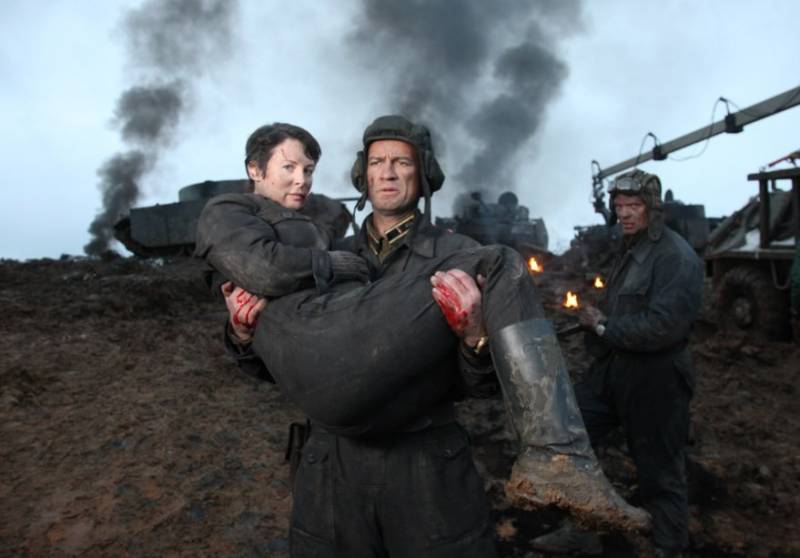 The 75th anniversary of the Great Victory of the Soviet people over fascism in the Great Patriotic War of 1941-1945 is coming soon. There is no doubt that on the eve of the holiday we are expecting the premieres of new films and series dedicated to
historical
date. But you don't feel any joy from this, but you expect new disappointments and mass indignation of the audience.
It's a strange thing, you look at the Soviet "At war as at war", "Only old people go into battle" or "Baltic sky" and you believe in what is happening on the screen. And not just believe, but live along with the characters on the screen. And after watching the modern "Fighters", "
Tanks
"," T-34 "or" Indestructible "the soul remains a dirty feeling, as if in it, this very soul, screenwriters, directors, cameramen and actors spat in the most mocking way ...
It is even more strange that viewing, for example, foreign and modern "Pearl Harbor", "Midway", "Pacific Ocean" or "Brothers in
arms
"Evokes the same feeling of truthfulness shown on the screen, although you know for sure that a lot of them are either greatly embellished, or even a direct lie ...
The sense of objectivity in such films is caused by the details: for example, in the Pacific Ocean, one of the American heroes after the battle is amused by the fact that ... he throws stones at the half-demolished head of a dead Japanese soldier, frozen at the moment of death behind a machine gun. And besides, he rips out golden teeth from dead Japanese soldiers.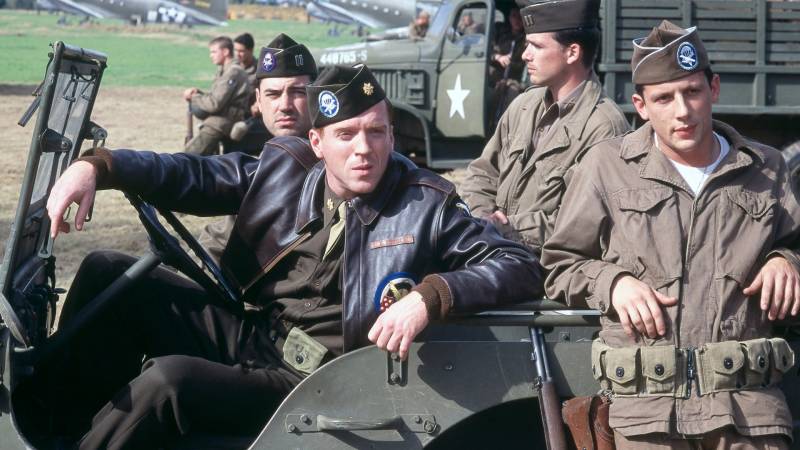 And in Brothers in Arms, an American soldier wears a whole bunch of watches on his wrist, taken from killed Germans.
In "Fury" the crew of one American "Sherman" fights off entire hordes of SS men, not forgetting to have some fun with German women, who then die during the shelling. And the youngest and inexperienced tanker is forced to shoot the prisoner ... He does it.
And even after 75 years, but this movie portrays the enemy as the enemy, and his soldier as the hero.
In modern Russian military films, with the possible exception of a few ("28 Panfilovites" or "Brest Fortress"), there is no truth about that great war. They actually do not answer the question that torments us more and more after years: WHY AND HOW WE STAND, WHY WIN?
Modern Russian military films interpret the great past as follows: yes, they won, but they did it almost by accident, and ... contrary to all commanders and commanders, starting from the company commander and ending with the Supreme Commander-in-Chief Stalin.
Such a surreal, treacherous, fictional idea has been created and continues to be planted, destroying the connection between generations and the foundations of modern society.
It will not be about the details over which the audience, who at least have some understanding of military affairs, are already tired of laughing: inconsistencies in the form of clothing and insignia, military equipment to the historical truth, explosions from 82 mm caliber mines, from which it dies with each break almost a company, girls snipers painted around the clock, and other "mistakes", of which there are so many ...
It will be about the concept that has been driven into the heads of Russian citizens for many years with the help of these "movie-making" created with funds from the Russian budget. And that means our money: after all, in the credits in the overwhelming majority of films about the Great Patriotic War it is indicated everywhere that this or that cinema opus was created with the support of, for example, the Russian Ministry of Culture, the "Cinema Fund", etc.
What does the viewer see in such films? Politruk, an idiot, a sadist counterintelligence agent and necessarily a character who has served a certain number of years, of course, "for no reason", in the camps. Well, another stupid colonel or general, manically sending subordinates to slaughter.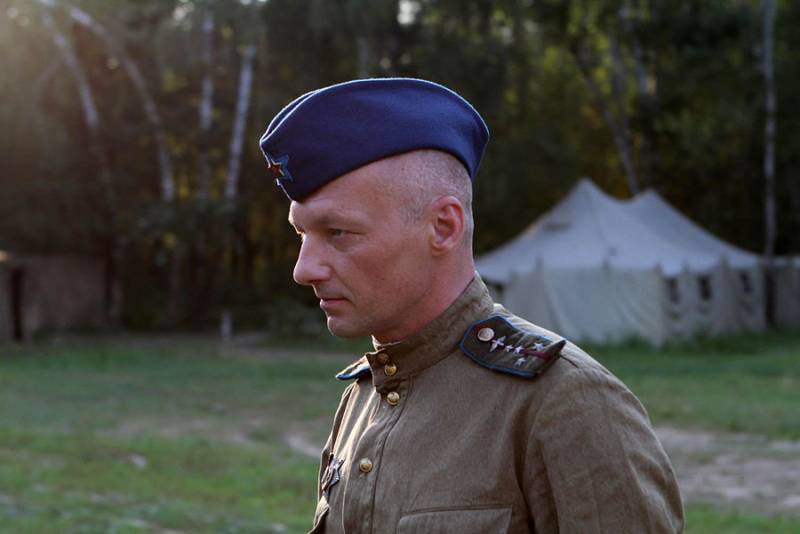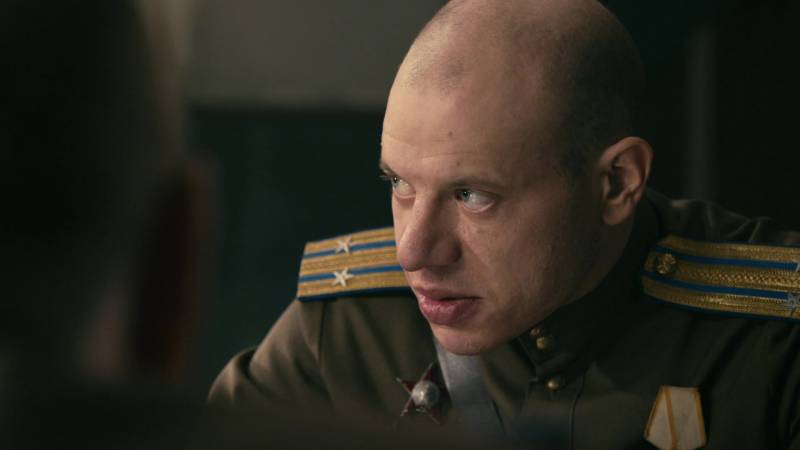 Anyone who personally communicated with the front-line soldiers, and perhaps even managed to fight in subsequent wars, knows very well that in fact such chances for political commanders or Smershovites to survive or at least remain on the front lines would not exist ...
Accidental shrapnel or a bullet that arrived "from nowhere" would have ended such a "career" very soon ... And, as the front-line soldiers themselves said, higher commanders simply removed these "commanders" from sin immediately when an unhealthy situation arose in the front-line units.
War always carries out its own natural selection.
And yet: during the years of World War II, about 35 million people passed through the active Red Army. If you compare this number with the number of even all prisoners in the same period, it is obvious that if the former ZK got into operation, then there was a completely insignificant number of them.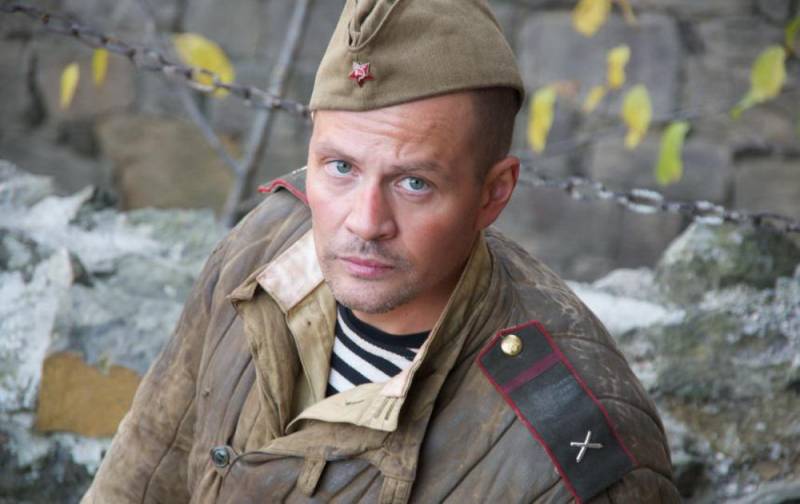 Or, perhaps, the officials of the Ministry of Culture, as well as the producers, together with the directors and scriptwriters, were all sitting on their own? And now their memories of this unforgettable period of their lives are transferred to the screen? But this is unlikely ...
Does all this say that political idiots, mortalists, sadists and convicts were not at the forefront?
Of course no. They had a place to be. But this was not a mass phenomenon. More precisely, it was a single occurrence, otherwise it simply would not have been a victory, because it is impossible to win such a war with stupid generals and colonels, lieutenants and captains, political officers, goats and counterintelligence-paskuda. Well, there were no such precedents in the history of military art ...
Much more, by orders of magnitude, there were cases when political officers or military counterintelligence, when the commander died, took command. But about this in modern Russian military films there is not a word, not a word ...
As there are no films about real heroes, and not about characters composed in fever delirium who allegedly fought.
For example, Sergeant Sirotinin or Private Perederius, who were left alone with their guns to cover the retreating comrades, one in Belarus and the second in Krasnodar ... Or the pilot Mamkin, who took the P-5 enemy 13 out of the enemy's fire, burnt out of the fire (! ) children from the enemy rear who landed the plane on the airfield and died of burns in a week ...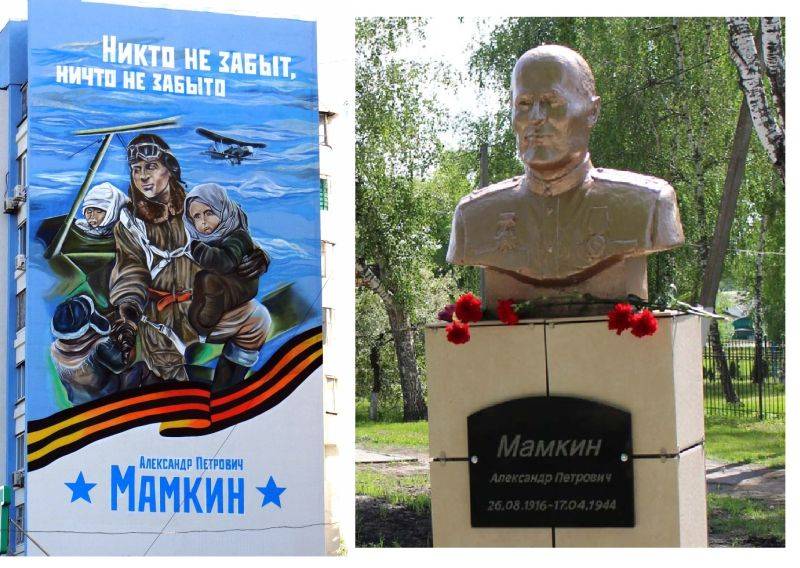 There are thousands and thousands of such examples of mass heroism, but there are no films about them ...
So who installed this "filter" for modern "film works" about the Great Patriotic War? And who allocates money for this vile lie? Addresses, surnames, appearances? And why repeat it from film to film?
Separately about the enemies. The very Nazis who killed, raped, killed and sent to death in a concentration camp about 15 million civilians of the Soviet Union.
In today's Russian war cinema, they almost always appear ironed, glazed, elegant characters, fighting the Soviet "cattle" aristocratic and even intelligent ...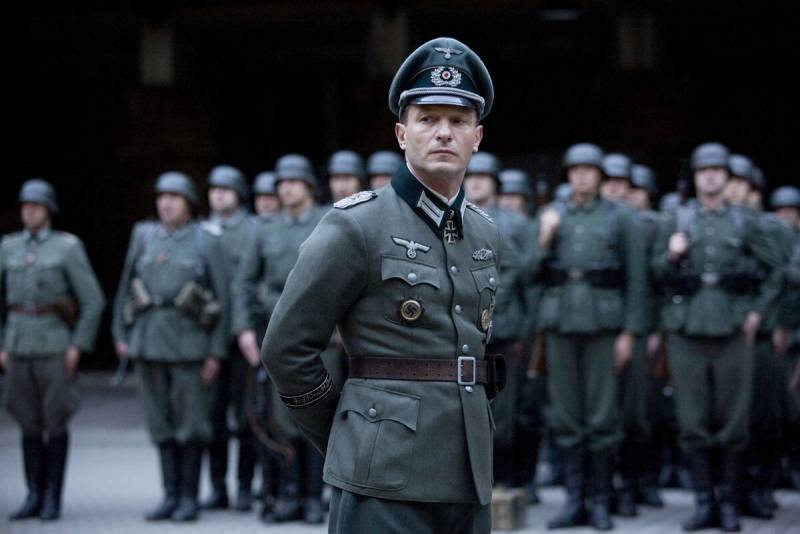 The enemy is the enemy. Hollywood gives the right to a foreign audience to consider fascists as enemies, and domestic apprentices from the cinema do not give such a right to the descendants of the winners !!!
They sincerely wanted these individuals with a swastika to free the unfortunate Russians from the Bolshevik concentration camp, but the saduk political officers, NKVD detachment detachments, and personally the maniac Stalin filled up the unfortunate Europeans with corpses and did not allow "to bring the light of freedom to Soviet soil".
Even beautiful actors, playing in these lying movie opuses, know very well that they are participating in grandiose cinema. And therefore, we see not the human characters of the heroes, but miserable walking stereotypes, stamped with a carbon copy and having nothing to do with the historical truth about the war. Well, you can't make a real talent play sincerely even for the biggest money!
Konstantin Stanislavsky in such cases angrily exclaimed "I do not believe!" Having watched at least one (one!) Contemporary Russian war film, he probably would not have found censored expressions ...
Good gentlemen, filmmakers of all stripes and officials involved in these acts! Why are you faking the truth about the war? Why, after 75 years, are you repeating fabrications again and again? Who or what makes you do it?