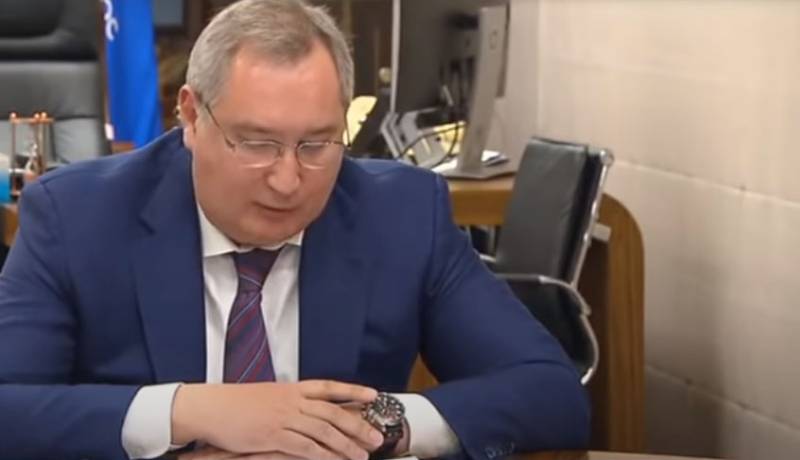 The network is actively discussing the reaction of the head of Roskosmos to the congratulation on Cosmonautics Day made by the US Department of State. The congratulation, which was published on the Russian-language resource of the American Foreign Ministry in the social network, contained the phrase as follows:
59 years ago, the first manned space flight was made.
Dmitry Rogozin, as well as the Russian Foreign Ministry, decided that such a message from the State Department needed a reaction. So, the Russian Foreign Ministry reminded their American colleagues that Yuri Gagarin was the first person in space. The head of Roscosmos on Twitter tweeted about the following:
Space without Gagarin, World War I without the Russian Army, Berlin of the 45th without Soviet flags, the periodic table without Mendeleev ... Attempts to erase the Russian track in the world
stories
will not deprive us of memory, but of those overseas dirty tricks who do this.
The network is discussing the question of whether it was worth the representatives of the Russian bureaucratic apparatus to react somehow to the publication on the page of the US State Department? Some evaluate these statements as "a necessary and correct answer." Others believe that commenting on everything that the main US foreign affairs agency posts on Facebook is not necessary.
Some comments on Rogozin on Twitter from his followers:
Nobody forgets anything there, you go too far, there many of our scientists know better than ours. And we only give prizes and regalia to politicians and folk artists. Where are the mathematicians, where are the physicists? There are thousands of them.
In return we celebrate the day of landing on the moon without mentioning the Americans ... we will be calculated :)
And the Foreign Ministry did not criticize itself for mentioning Gagarin and not mentioning the USSR? And it would be necessary.
Also, some users recalled that in our country for some time it has become "accepted" to talk about the Victory over Nazism, without mentioning Stalin.