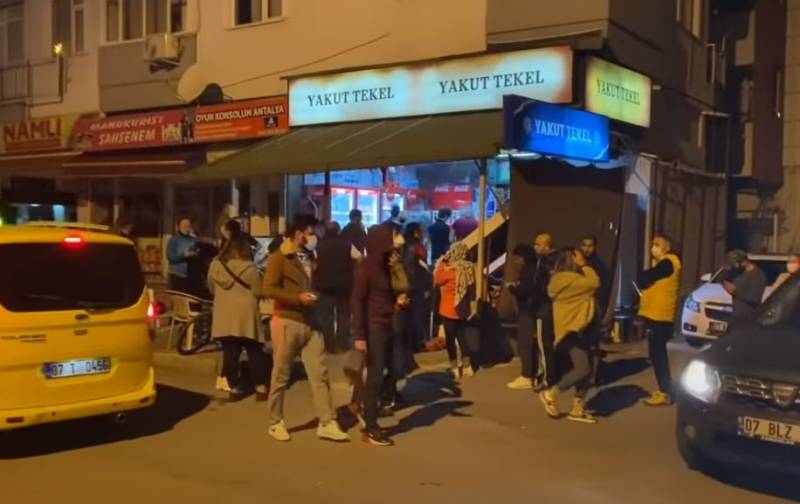 The Turkish Minister of Internal Affairs resigned due to the situation in the major cities of the country after his decision. We are talking about a curfew announced some time ago.
Suleiman Soilu imposed a curfew in 30 major cities of the country, explaining this by counteracting the spread of the pandemic. But as soon as news about the introduction of curfew was heard in Turkey, real crowds of people took to the streets all over the country, who began to literally storm stores, shops and pharmacies. People bought literally everything: from flour to medicines, emptying shelves. However, most did not have protective masks. People did not keep their distance in line.
Huge lines arose in the streets of Ankara, Istanbul, Antalya, which in itself was difficult to attribute to processes that at least somehow prevented the spread of infection. The curfew failed as a result, since the police for a long time could not provide for its regulation.
Due to the increased risks of a sharp number of diseases among Turkish citizens and due to the complete failure of the idea with a curfew, Suleiman Soilu and resigned.
The situation in Turkey on April 11:
If you believe the official statistics, then in Turkey there are about 57 thousand cases of the new virus. According to this indicator, the country is in the top ten in the world.