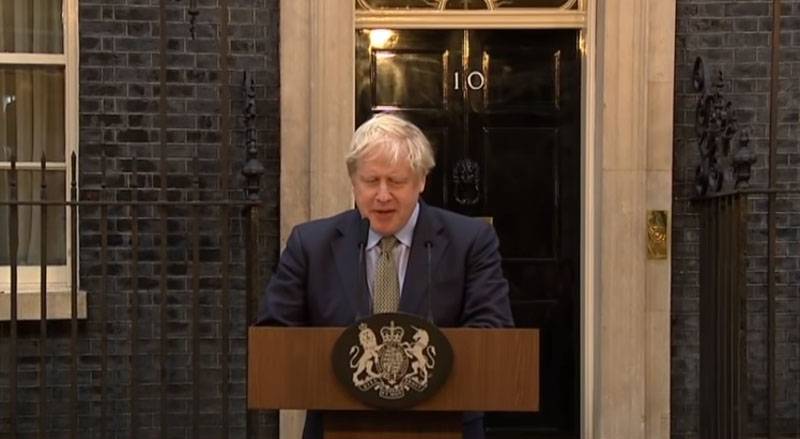 There are reports from Britain that Boris Johnson, who was relatively recently hospitalized with suspected coronavirus, was discharged from the clinic. At first it was said that the head of the British government test for COVID-19 gave a positive result. Then the diagnosis was confirmed by a second test.
A few days after hospitalization, some British media outlets issued material stating that Johnson allegedly could not breathe on his own. Then these statements were refuted, and it was separately stated that the Prime Minister of the United Kingdom had undergone a course of "oxygen therapy".
Today, it is reported that Boris Johnson is already leaving St. Thomas (St. Thomas) Hospital.
From the materials of the British press:
Boris Johnson was discharged from the hospital, where he was treated for coronavirus infection.
Further reports say the British prime minister will now take a vacation.
Johnson himself even managed to give an interview in which he stated that "he is immensely grateful to the doctors who saved his life."
Ordinary Britons are surprised at how quickly it was announced that Johnson would be cured of the coronavirus. It is also noted that there is no data in the media about whether Johnson remains the carrier of coronavirus. If not, then the British (and not only them) are interested in what specific drug the prime minister was treated with, which allowed him to "get on his feet" so quickly.
In the meantime, it is worth noting that no one is officially talking about Johnson's "cure". There is information about the statement. Whether the discharge is connected precisely with the cure or with the course of the disease in a mild form, the question is still open.