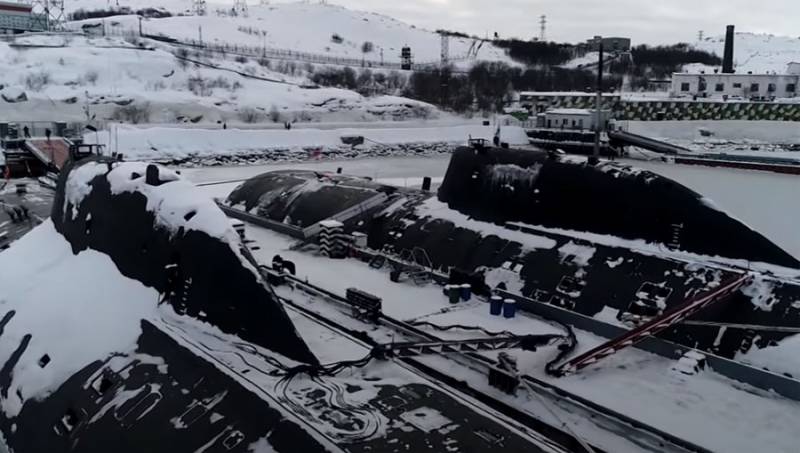 In the United States, the place where the Russian submarine
fleet
in the Pacific Ocean is often called the "hornet's nest." This is the Pacific Fleet base located on the Kamchatka Peninsula. The base carries out its military service in difficult weather conditions. In the USA there are no similar bases for the submarine fleet, where the conditions would correspond to the base of the submarine component of the Russian Pacific Fleet.
If we compare the base in Vilyuchinsk by meteorological factors with any other base and is appropriate, then only with another Russian naval base. This is the base of the submarine fleet of the Russian Federation Navy in Gadzhievo. However, the warm course of the Gulf Stream nevertheless "reaches" the base in Gadzhievo, despite its climatic severity. In Kamchatka, the conditions are more severe.
In the program of the Zvezda TV channel "Military Reception", the TV presenter notes that in terms of the absolute temperature indicator, the base in Vilyuchinsk is a leader not only in the Russian Federation, but also in the world.
The plot tells that approaches to the territory of the submarine base in Kamchatka are carefully guarded - as part of the protection of the sensitive facility there are machine gunners for whom a loophole is equipped in a special gateway.
The plot of the base of the submarine fleet of Pacific Fleet from TC "Star":