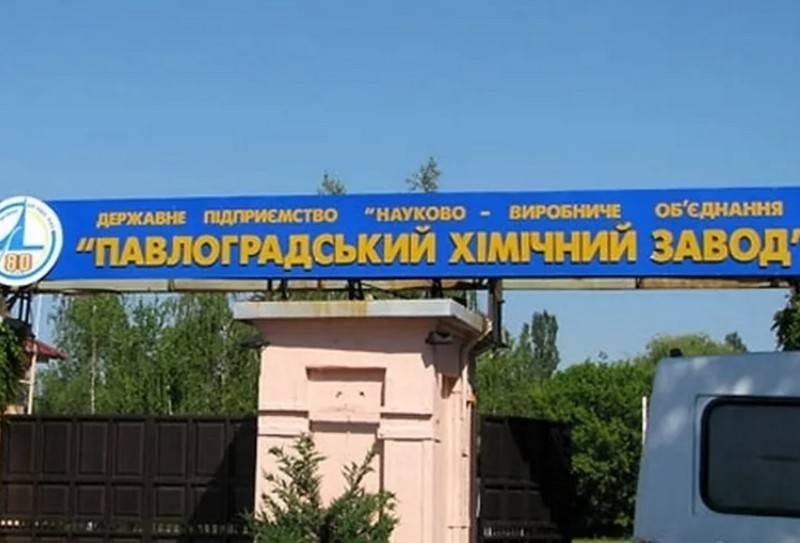 In Ukraine, the Pavlograd Chemical Plant (PCP), which produces rocket fuel, was threatened with a complete stop. The reason for the closure is the lack of funding from the state. This was reported by Ukrainian media with reference to the statement of the director of the plant.
The Ukrainian authorities did not allocate funds for financing the Pavlograd Chemical Plant for 2020. According to the director of PCP Lionid Shiman, the shutdown of the enterprise will mean a shutdown of the entire missile industry, in particular the production of Alder missiles.
PCP is now in critical condition - since the beginning of the year we have not received funding, money has not yet been provided for us and for the implementation of the enterprise's programs in 2020. (...) Financing of the plant was stopped, we were forced to lay off 687 people from the beginning of the year. If money does not arrive in the near future - we will release another 190
- said the director.
As explained, the Pavlograd plant has the technology for the production of solid rocket fuel, necessary for all missiles that are in service with the Ukrainian army and are still being developed. In addition to production, PCP owns technology for processing and utilizing rocket fuel, is able to extend the life of rockets and produces various types of explosives.
Over the years, all these technologies have been created at the expense of Ukrainian taxpayers, which is many billions of hryvnias. We have mastered unique technologies that most countries of the world do not possess
- said Shiman, adding that in Russia similar plants operate at full capacity and no one is going to stop them.