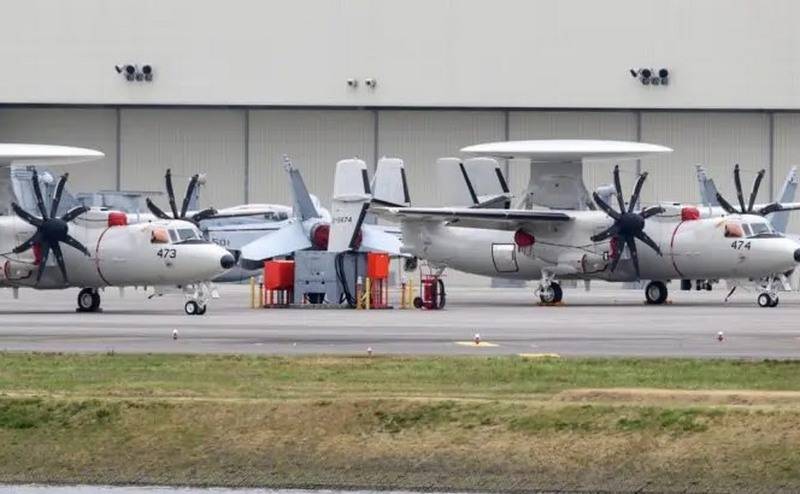 The naval forces of Japan were replenished with two modernized deck-based aircraft for early warning and control (AWACS) E-2D Advanced Hawkeye. It is reported by Naval News.
Aircraft were delivered in the first ten days of March, both sides landed at the Iwakuni Marine Corps, and after several test flights went to Misawa Air Base in Aomori Prefecture in northern Japan. The 601th squadron, which has E-2D aircraft in service, is based at the airbase.
The first E-2D was transferred to Japan in March 2019. Thus, the Japanese Navy currently has three E-2D Advanced Hawkeye AWACS aircraft, the first of which is located in the United States, where it is used to train pilots.
In total, Japan ordered the delivery of nine DRLO E-2D Advanced Hawkeye aircraft in the amount of $ 3,14 billion. It is stated that the AWACS aircraft received from the United States will be used in conjunction with the F-35 to counter the increased power of China and North Korea.
The Japanese Self-Defense Forces currently have 13 old E-2C Hawkeye aircraft and four modern E-767s. The signed contract provides for the first delivery of four E-2D in the amount of $ 633 million. Also, under the signed contract, the United States will supply Japan with 28 turboprop engines T56-A-427A engines (18 on airplanes and 10 additional), 10 APY-9 radars (9 on airplanes and one additional) and other related equipment.