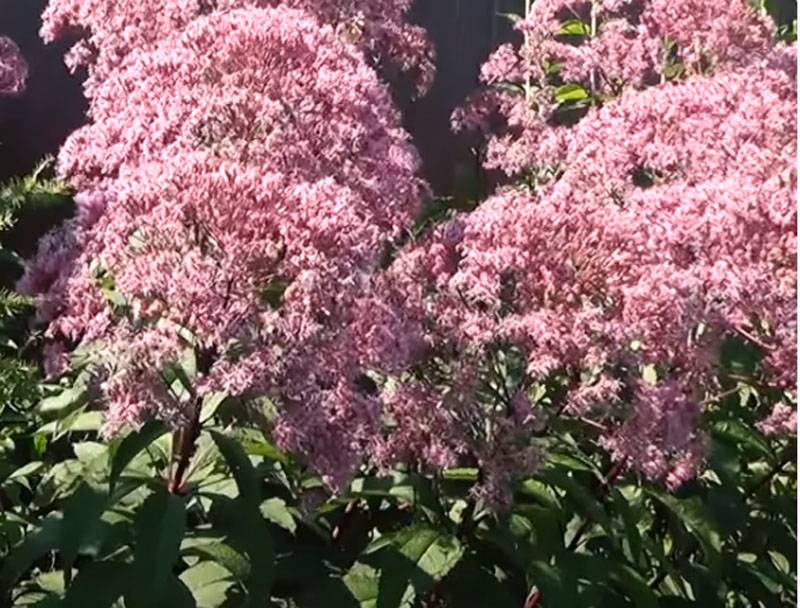 Readers from the Ulyanovsk region shared information that attracted attention. The other day a newsletter was published on the website of the administration of the city of Ulyanovsk, which described the intention to plant thousands of flowers and shrubs in the city by the anniversary of the Victory. It would seem that this material can be especially noteworthy, given that the practice of planting flowers, trees and shrubs in the spring is implemented everywhere?
But this information did not attract the attention of the residents of Ulyanovsk by the fact that the following was announced on the site of the city hall: it was planned to plant 1488 shrubs.
From a message on the website of the Ulyanovsk administration of April 9 (
link was active
as of 9:00 a.m. on April 12.04):
This spring, we plan to plant 1488 shrubs in the city. By the celebration of Victory Day in World War II, 100 tulips planted in the autumn of last year will bloom in the city.
Such a statement was made by the head of Ulyanovsk, Sergey Panchin. He proposed this model of improvement to the governor of the Ulyanovsk region Sergey Morozov.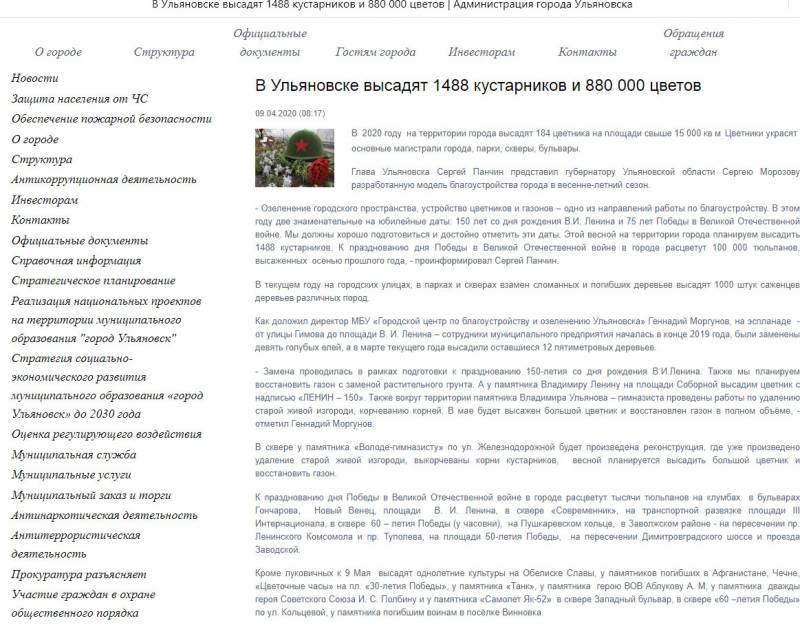 The townspeople wondered:
Strange wrong with the numbers. If you were planning to plant shrubs by the number of days in the Great Patriotic War, then there are 1418 of them. And what do they want to tell us by this number? Something with a sweetheart
In the case of the number indicated by the city hall, the error really looks strange.
And, as it turns out, this error is not an isolated one. A similar number of planned plantings appears in the material on the website of the same Ulyanovsk administration of February 19. It is reported that the report on the planned improvement works in the year of the Victory anniversary was made by the director of the MBU "City Center for Improvement and Gardening" Gennady Morgunov.
From the report of Mr. Morgunov (
link was active
as of 9:00 a.m. on April 12.04):
Our flower gardens will decorate the main thoroughfares of the city, parks, squares, boulevards. Landscape designers have developed flower garden designs, an assortment of flower crops has been defined. In the coming year, we will plant 1488 shrubs, including 300 roses, as well as 1000 seedlings of trees of various species. Trees will be planted mainly along the streets, in squares and parks instead of broken and dead.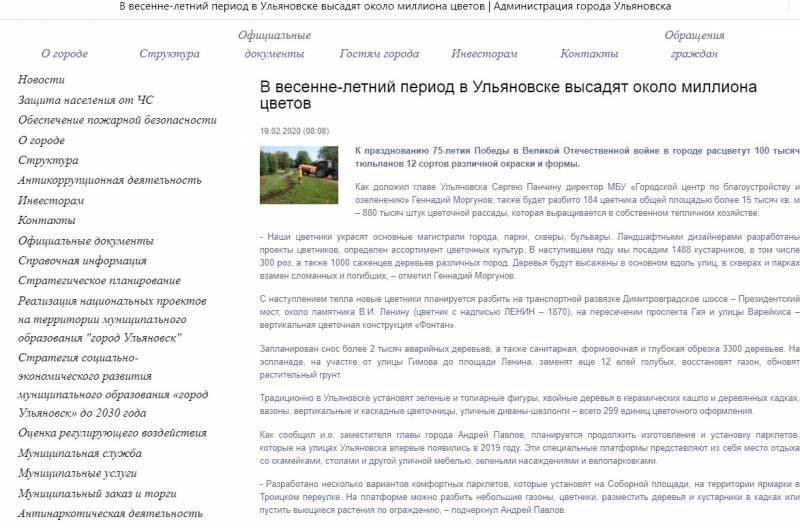 Citizens are interested in what exactly the city authorities mean by the number of shrubs that the mentioned MBU is going to plant on Victory Day.