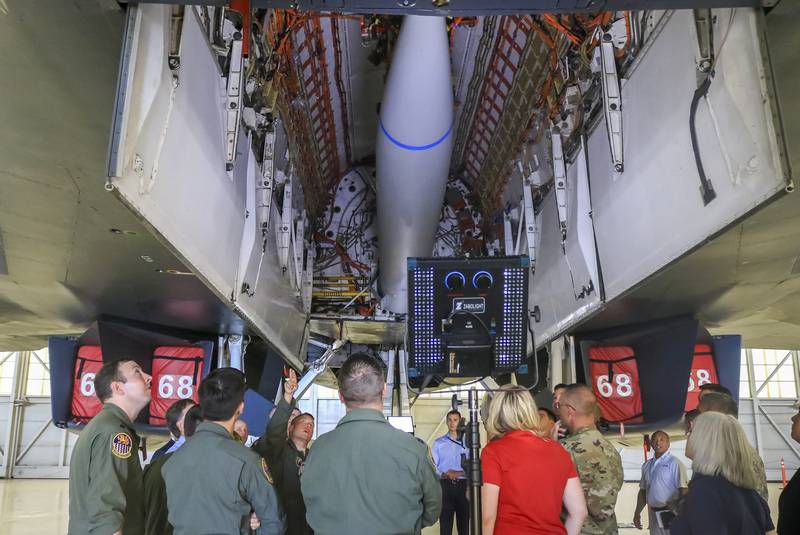 The remaining strategic Rockwell B-1B Lancer bombers, which remain in operation, will be upgraded to equip them with promising hypersonic missiles AGM-183A ARRW (Air-launched Rapid Response Weapon) and a non-nuclear version being developed
aviation
strategic cruise missile LRSO (Long-Range Stand-Off). It is reported by the US Air Force Strategic Command.
As General Timothy Ray, commander of the US Air Force Strategic Command, explained, there are plans to modernize the remaining B-1B bombers after the reduction. In total, it is planned to write off 17 aircraft, and the remaining 44 will be modernized, which will include the restoration of eight external suspension units dismantled in connection with the Russian-American strategic arms reduction treaties, which provide for the abandonment of the use of B-1B bombers as nuclear carriers
weapons
.
My goal would be to get at least one squadron (18 aircraft - approx. BO) of B-1B aircraft equipped with external suspension components for carrying the ARRW hypersonic cruise missile
- declared the general.
At the same time, he noted that the modernization of V-1 has not yet been budgeted for the financial year 2021, but he is sure that funds will be allocated for this.
It was previously reported that the US Air Force, together with the Department of Defense Advanced Defense Research Agency (DARPA), is also working on the Hypersonic Air-breathing Weapon Concept (HAWC). As part of this program, it is planned that the B-1B and B-52 bombers will be able to carry hypersonic missiles simultaneously on both the internal and external suspension. Using external pendants and the CSRL fuselage turret launcher, the B-1B could carry 31 hypersonic missiles simultaneously.