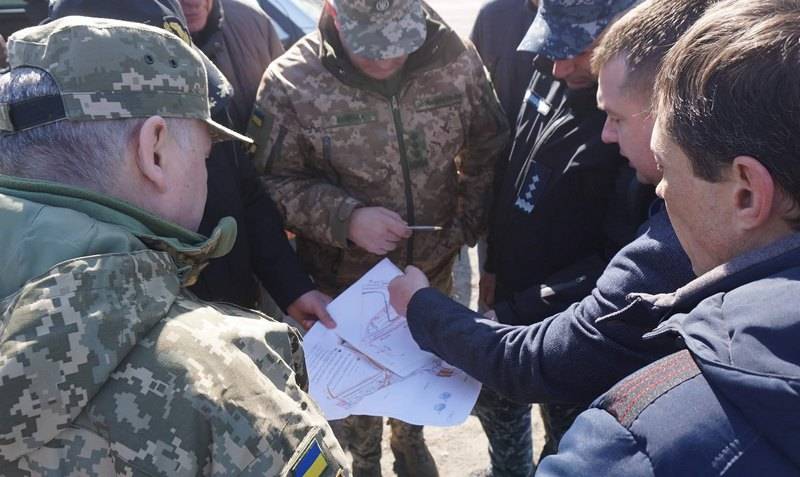 Ukraine intends to build a new naval base on the Sea of ​​Azov in two years. The base project on Saturday was presented to Ukrainian President Vladimir Zelensky.
Currently, the Navy has two naval bases under the names "South" in the Odessa region and "East" in Nikolaev. According to the plans of the military, the Vostok base will be moved from the Nikolaev region to Zaporizhzhya to Berdyansk.
It is planned to move the base "East", which is deployed in Nikolaev. For reliable, functional deployment and guaranteed fulfillment of tasks in the Sea of ​​Azov, the creation of a naval base on the territory of the Berdyansk commercial port is proposed
- said the representative of the Navy at the presentation.
According to him, the construction of the new base will take two years and 553 million hryvnia (about 20,2 million dollars). In 2020, it is planned to prepare and coordinate the project, and in 2021 the construction of the base will take place, including the construction of three new berths for boats and dredging.
According to the plan, it is planned to relocate two divisions of boats of the Gyurza type here and, after accepting the Mark VI patrol boat division at the expense of foreign aid from the USA
- the representative said
fleet
adding that the new base is designed for 12 boats.
The military also plans to relocate anti-submarine sabotage forces and a marine battalion to Berdyansk