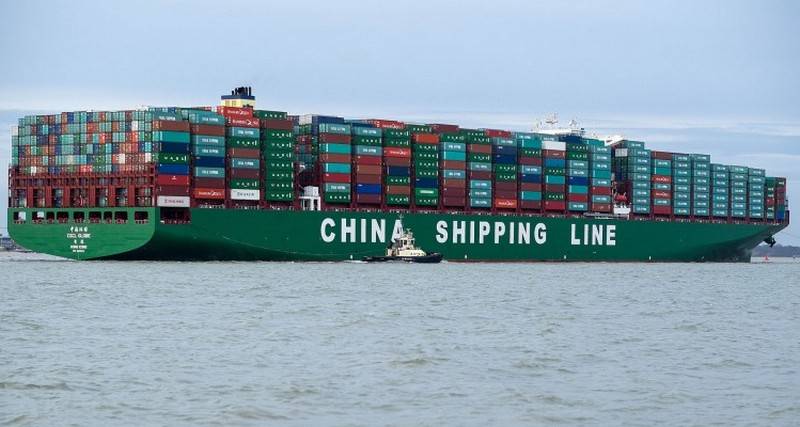 The United States needs to start issuing privateer certificates to combat Chinese aggression at sea. Proposals for the use of privateers have been published in several publications by the US Naval Institute.
This month's Proceedings magazine has published reports titled "Unleash the Privateers!" and US Privateering Is Legal, sponsored by retired US Marine Colonel and senior adviser to the Washington Center for Strategic and International Studies (CSIS) Mark Kansian, as well as former CSIS PR specialist Brandon Schwartz.
According to the authors, China's larger merchant fleet makes the United States vulnerable, so there was a need to undermine the Chinese global trading network, which would seriously affect China's economy as a whole and jeopardize its stability. To this end, the authors propose to issue special documents allowing private ships to capture the enemy's merchant ships.
They are convinced that such a campaign would be a legitimate and inexpensive way to curb China's growing power at sea. It is argued that privateers will not be able to provoke a war by their actions, but rather prevent it.
It is noted that the issuance of letters of marque was prohibited by a series of treaties in the 19th and 20th centuries, but the United States did not officially sign anything. Therefore, the authors stated that the US Constitution gives Congress the right to "provide private letters of evidence," and they explained the fact that since 1907 no such certificates were issued, they explained them as "strategic and political considerations, not legal ones."
Recall that the issue of issuing letters of marque in 2007 and 2009 was raised by Congressman Ron Paul. He offered to use privateers to fight Osama bin Laden and Somali pirates, but was refused.
It is noted that the US authorities certainly will not follow these recommendations, but according to experts, such proposals reflect the positions of think tanks that advocate a much tougher policy towards China.