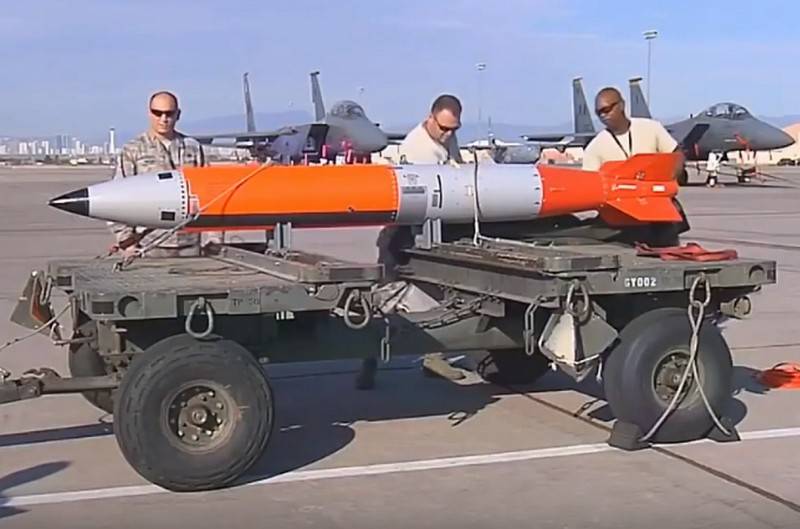 The United States has modernized B61-type nuclear warheads deployed in Germany. The operation was carried out in secret mode, according to the German magazine Der Spiegel.
According to the publication, the U.S. military last fall conducted a secret operation to move U.S. B61-type nuclear warheads to the United States, where new software was installed on them for two days. It is reported that about 20 warheads were delivered to the airfield of a military base near the settlement of Büchel (Büchel federal state Rhineland-Palatinate), where they were loaded aboard a military transport aircraft and sent to the United States, and two days later an operation was carried out to unload the warheads on the same airfield.
According to the magazine, the German government received a notification from Washington about the operation shortly before it began, after which the Bundeswehr was put on high alert in case of transportation
weapons
something will go wrong.
Der Spiegel said Germany had been a nuclear-weapon-free zone for 48 hours.
Recall that at present approximately 150 units of American nuclear weapons are stored in Europe. According to data released last summer, US nuclear weapons are stored at six US or European military bases, namely: Kleine Brogel in Belgium, Büchel in Germany, Aviano and Ghedi-Torre in Italy, Volkel in the Netherlands and Incirlik in Turkey.
It is not known whether modernization of the remaining warheads in Europe was carried out, but it can be assumed that the modernization did take place and was also carried out in secret mode.