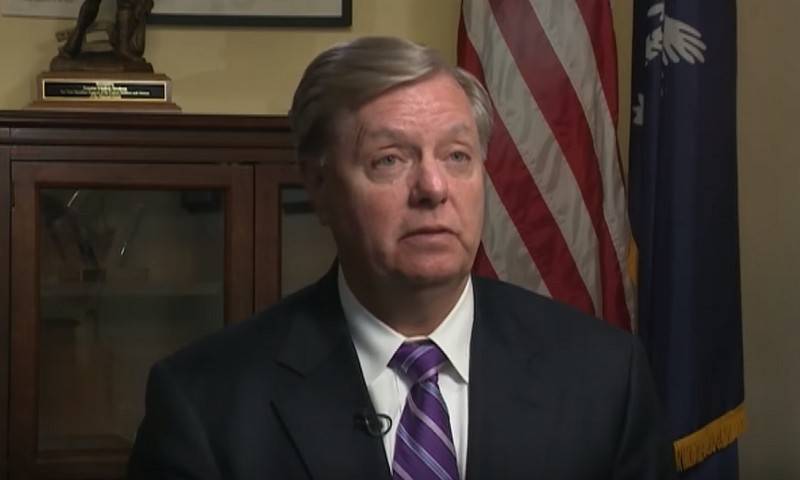 In the US, they offer to punish China for the coronavirus pandemic. A proposal was made by US Senator Lindsey Graham on Fox News.
According to the senator, China must answer for the death of Americans due to coronavirus infection and unemployment. Graham is sure that the pandemic began because of the Chinese authorities and the US is obliged to punish China and "make it change its behavior." The senator proposes not to repay American debt to China, but to write it off.
The pandemic began due to the Chinese government and its behavior. This is the third disease from China. And I want to start writing off part of our debt to China, because it is they who must pay us, not we to them!
Graham said, adding that China must be punished so severely that "it would hold him back in the future."
According to the latest data provided by Johns Hopkins University, as of April 11, 503177 coronavirus infections were officially recorded in the United States, 18761 died from infection, 27314 people recovered.
Meanwhile, US President Donald Trump announced a new forecast for the number of coronavirus victims. According to him, less than 100 thousand Americans will die due to the disease, approximately 55 thousand to 75 thousand victims are expected.
They used to say that the minimum number will be from 100 thousand to 225 thousand victims and up to 2,2 million lives if nothing is done. Now it seems that there will be much less than 100 thousand
- said the American president.
It is reported that against the backdrop of a new forecast, the US authorities even suspended the construction of temporary hospitals.