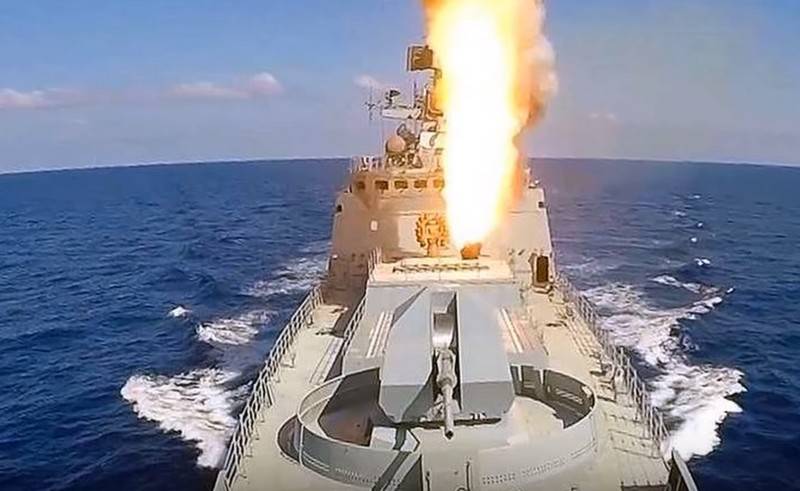 The latest Russian hypersonic missile Zircon will go into service in 2022. This was reported by TASS with reference to a source in the military-industrial complex.
According to the source, the ship complex with the Zircon hypersonic missile is scheduled to be adopted by 2022. In 2020, missile tests with launches from a surface ship will continue, their completion is scheduled for the end of the year. It is planned to carry out firing at both coastal targets and targets representing ships. The frigate of the project 22350 Admiral Gorshkov, which is currently undergoing routine maintenance and modernization, will take part in the tests.
According to the plan, the ship complex with the Zircon rocket should be put into service in 2022
- the agency leads the words of the source.
In 2021, tests of the Zircon will continue from the side of the submarine. The first launch of the rocket will be carried out from the surface, the second - from underwater. The test will involve a multipurpose submarine of project 885 (code "Ash") "Severodvinsk", and not "Kazan", as previously planned.
Further plans for testing the Zircon hypersonic rocket were not announced, the rocket developer - NPO Mashinostroyeniya - declined to comment on this information.
The Ministry of Defense first announced the development of the Zircon hypersonic missile in 2011, and tests began in 2015. The first launch from the ship (frigate Admiral Gorshkov) took place in early January 2020 or at the end of December 2019, a rocket hit a ground target at a distance of more than 500 km.