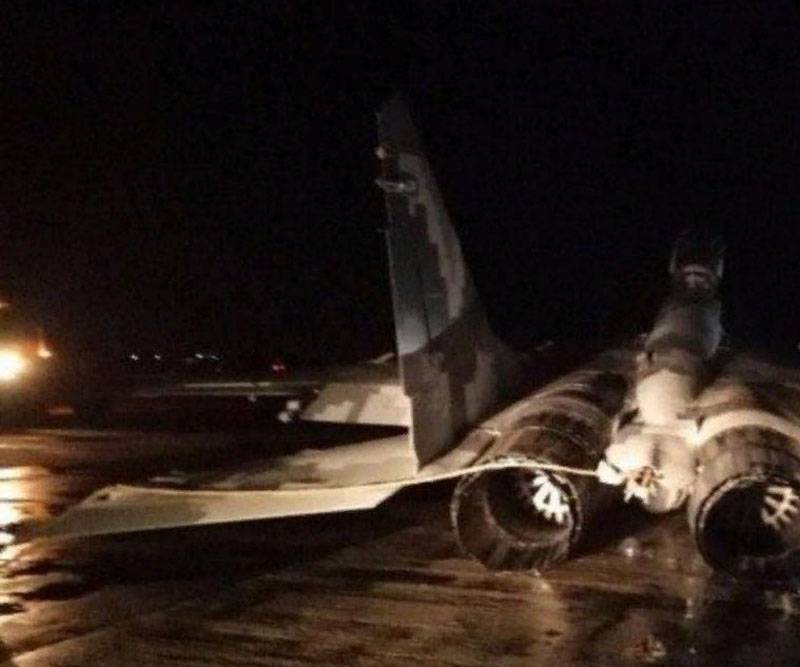 The Ukrainian military command confirmed information about the incident with the MiG-29 fighter of the country's air force. We are talking about an emergency landing, which was committed at a military airfield in the Zaporozhye region.
According to recent reports, the MiG-29 made an emergency landing in Melitopol. This aircraft, having board number 47, is assigned to the 204th "Sevastopol" tactical brigade in the Ukrainian Air Force
aviation
. At the moment, this air brigade is based in Lutsk.
Currently, the reasons for the emergency landing are not reported. At the same time, on the photos distributed on social networks, you can see that the combat aircraft has damage to one of the wings.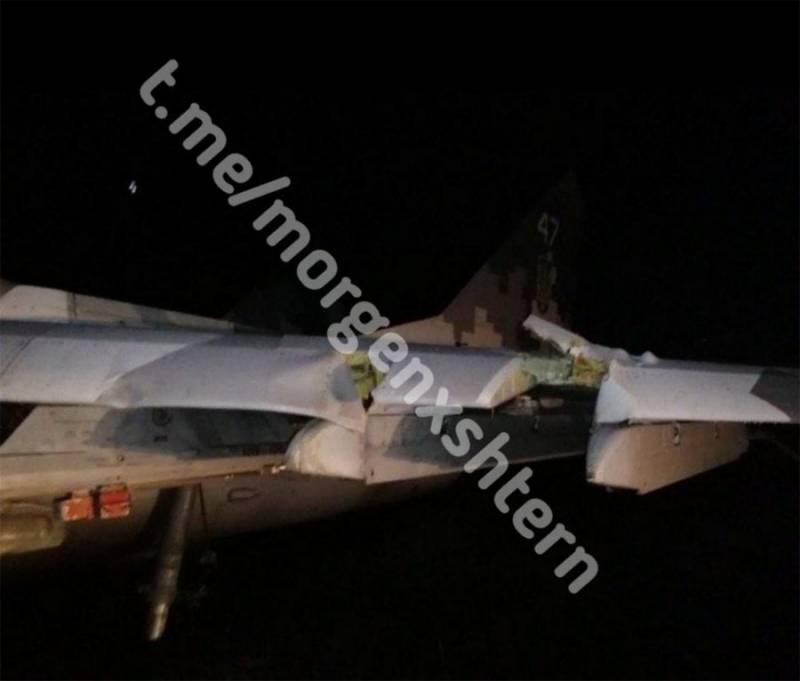 Information on the condition of the crew is not provided. In this case, the car, apparently, received damage that the repairmen can handle.
The network expressed the opinion that the plane could collide with a bird during takeoff, which made the pilot return the fighter to the runway. However, the frames show the dark sky. If the incident occurred at night, then it is hardly worth attributing it to contact with a bird.