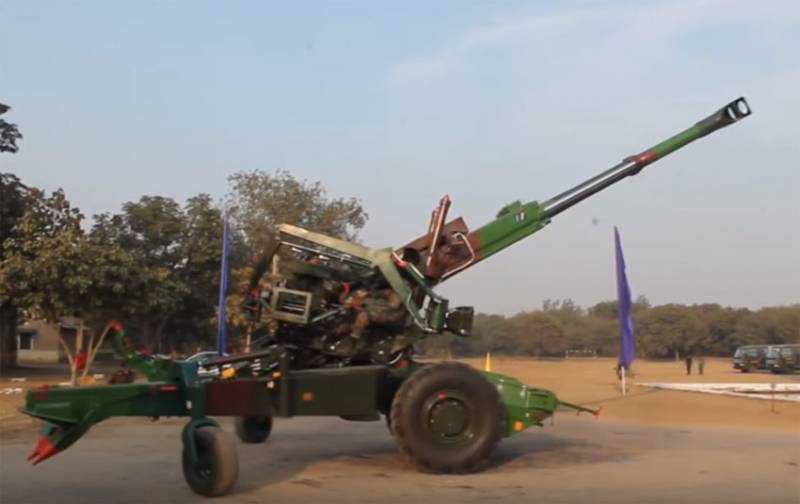 From India, there are reports of a new clash on the Indo-Pakistani border in Jammu and Kashmir. Indian media report that the Pakistani army opened fire on Indian territory using artillery and small arms
weapon
.
As stated in the Ministry of Defense of India, the Indian security forces "were forced to engage in a shootout."
From materials in the Indian media:
The Indian army used artillery to defeat enemy firing points. Ammunition depots were also chosen as targets. The operation was carried out in the sector of Keran in Kupwar (Jammu and Kashmir). Earlier there, terrorists tried to break through the border.
Recall that during the breakthrough attempt made by the militants, 5 Indian soldiers were killed, including paratroopers from the Para-SF detachment, who were ambushed. They were landed in the area of ​​combat clashes from the air (from the helicopter). According to some reports, the reason for the decrease in the combat effectiveness of this detachment was that the Indian paratroopers were landed in deep snow.
It is reported that during the Friday shootout, Indian troops used 105 and 155 mm caliber artillery. In particular, we are talking about the 155-mm howitzer FH77 Bofors.
Press officer of the Indian Ministry of Defense:
Our troops responded effectively and decisively. There are reports of heavy damage on the Pakistani side. There are no victims on our part. In connection with the melting of snow on the passes, the number of provocations and attempts to break through the border increased. But we are ready to stop them.
Presented is a video with shots taken from a drone. The shots show the hit of a shell in the ammunition depot, where the detonation of the contents began:
It is worth recalling that India and Pakistan are nuclear powers adjacent to each other.