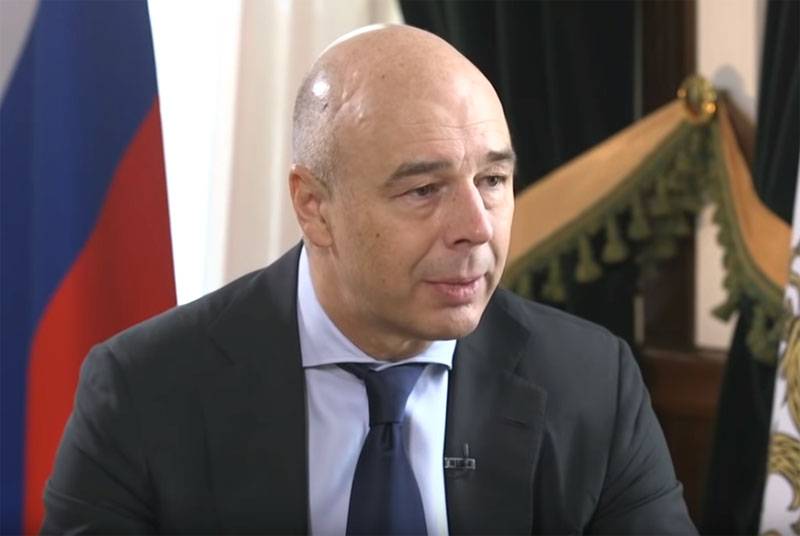 An article was published in the Western press with reference to unnamed, but "informed" sources, regarding the adoption in Russia of measures to support the economy. Material published in a major edition of Bloomberg.
The authors report that the Russian authorities are going to allocate about a trillion rubles to support the country's economy, while they are not going to take the funds from the accumulated reserves. But if not from reserve funds, then where from?
If you believe the reports of the mentioned publication, then the Russian authorities are ready to go for external borrowing. Given that Russia's GDP in 2019 was equivalent to about 110 trillion rubles, borrowing at 1 trillion is about 0,9% of GDP. And these will be the largest external borrowings in recent years. It is important to recall here that over the past few years Russia has been systematically getting rid of its external debt, and by the beginning of 2020, such a debt of the Russian Federation was one of the most modest in the world.
"Bloomberg" explains the intention of the Russian authorities to implement external borrowing by the desire not to squander funds of the NWF in conditions of extremely low oil prices. After all, if the price of Urals brand oil fixes in the range of $ 15-20, this will lead to the devastation of the National Welfare Fund in a couple of years, or even in a shorter period of time, provided that the state complies with all its obligations to citizens.
It is noted that the funds raised from borrowing are going to be spent on payments to those who have encountered difficulties in working with the pandemic.
Experts believe that borrowing may be uncritical if oil prices rise to levels above $ 40. At the same time, the question remains unanswered who exactly the Russian authorities are going to borrow from (again, if you believe the statements of the aforementioned magazine).