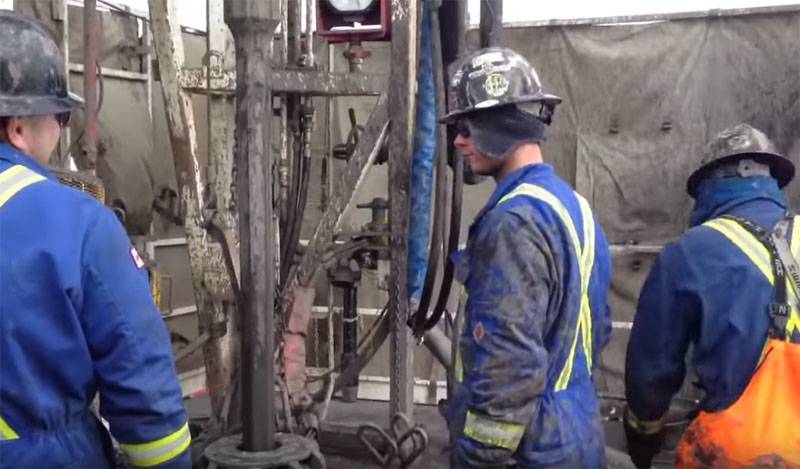 Some parameters of the new deal have become known, which countries involved in oil production concluded in a video conference mode. If earlier the transaction was called OPEC +, now it is often called OPEC ++, since for the first time in
stories
such countries as, for example, the USA and Canada have actually joined the agreements to reduce oil production.
It is known that the agreement to reduce the production of "black gold" was signed by representatives of more than two dozen countries, including the Russian Federation.
The parameters of the new transaction are as follows: the agreement will be valid until May 2022; during May-June 2020, the decline in oil production will amount to 10 million barrels per day, until the end of 2020, production will be reduced by 8 million barrels per day, in 2021 the decline will be 6 million barrels per day.
Countries that were not originally part of OPEC + (and these are the United States, Canada, as well as, for example, Colombia and Argentina) will reduce production by 5 million barrels per day for the above period of validity of the agreement. The United States pledged to take a significant share of the reduction - about 2 million barrels.
It was noted that representatives of countries that approved the agreement will monitor the state of the oil market in the event that a certain adjustment in production volumes is required in this market.
Experts call the new agreement unprecedented, because before Washington never participated even in discussing the topic of a possible reduction in hydrocarbon production. However, control should play its role here. Who and how will control the fulfillment of the undertaken obligations is still a question.