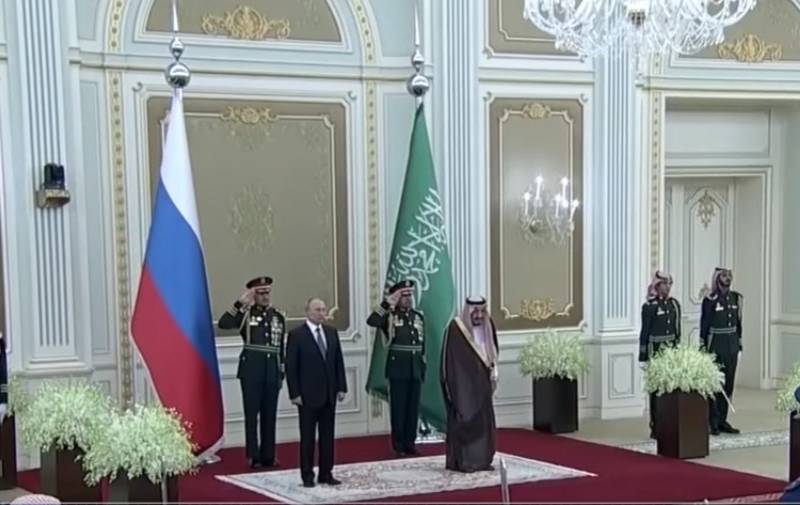 Undoubtedly, in recent years, Russia has significantly strengthened its influence in the Middle East region, having made tremendous efforts for this. Now she is rapidly losing her position, having entered into a tough confrontation with Saudi Arabia.
This is stated by Stephen Cook in an article published in the American publication Foreign Policy.
And although, as the author believes, the credibility of Russia in the Middle East after the termination of the OPEC + treaty has significantly weakened, in the region it is considered a more constructive player than the United States.
According to Stephen Cook, in the eyes of the leaders of the Middle East, Moscow looks in a better light than Washington:
Middle East leaders are indeed looking more favorably at the expansion of Russian power. Since Moscow dumped the ideological baggage of Soviet communism, and America looks more and more exhausted, helpless and stupid, regional players see in Russia, if not an alternative to Washington, then at least a player not an example of a more constructive one.
Stephen Cook claims that, having come into conflict with Saudi Arabia, Moscow has clearly overestimated its strength. And now she is trying to cope with the troubles in which she has drawn herself into. He believes that there will be no winners in this battle, everyone will lose.
However, China can win in the Russian-Saudi conflict. Cheap oil will be an excellent tool for him to restore the economy after overcoming the peak of the coronavirus epidemic.
It was previously noted that the oil crisis could play into the hands of India as well.