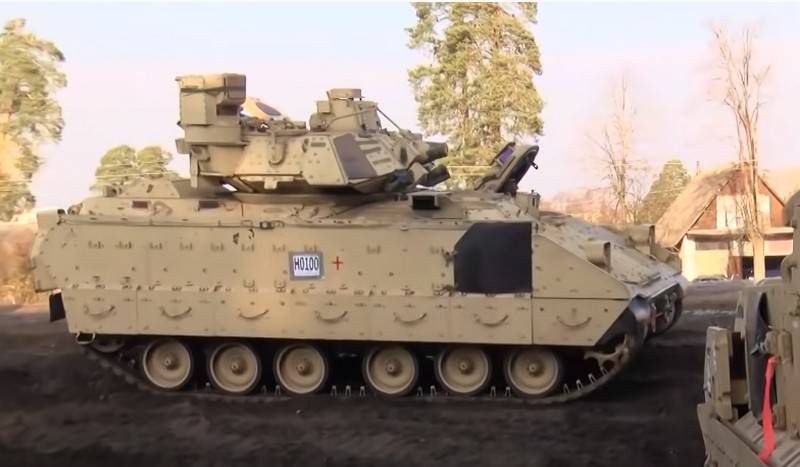 Despite the pandemic of the coronavirus, NATO does not intend to reduce the number of exercises conducted near the Russian borders. The next maneuvers will take place in Latvia. This was reported on the website of the National Armed Forces.
According to the message, the exercises under the name Steel Brawler will be held from April 13 to 18 in the Daugavpils region at the Mezha Matskevichi training ground. They will be attended by about 600 troops from the NATO permanent group and the Latvian armed forces stationed in Latvia, as well as about 100 pieces of military equipment.
The main goal of the exercises is to improve the coherence of the actions of the NATO and the Latvian army permanent group.
The Ministry of National Defense of Latvia issued a warning that between April 13 and 18, the Adazi military base - the Mezha Matskevichi training ground - base in Adazi will be moving military equipment.
Recall that the NATO permanent group in Latvia includes military personnel from Albania, the Czech Republic, Italy, Canada, Montenegro, Poland, Slovakia, Slovenia and Spain, for a total of about 1400 people.
Earlier it was reported that in connection with the coronavirus pandemic, the joint command of NATO in Europe revised the program of exercises, reducing their scale and changing the format. It was stated that there would not be a complete abolition of the exercises, especially on the "eastern flank" of the alliance.