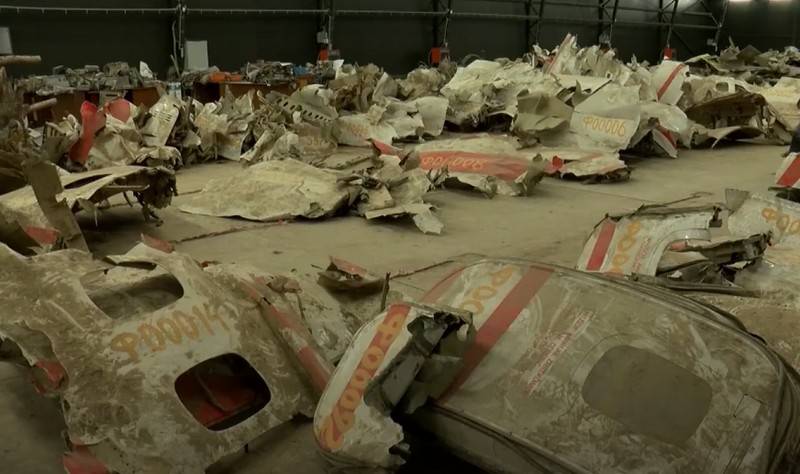 Poland demanded that Russia return the wreckage of the Tu-154M aircraft, in the crash of which Polish President Lech Kaczynski died in 2010 near Smolensk. The corresponding note was sent to the Russian Embassy by the Polish Foreign Ministry.
Warsaw demands "immediately" to return Polish property, which refers to the wreckage of the aircraft, since Russia illegally holds them.
The Ministry of Foreign Affairs handed over a note to the Russian Embassy urging the Russian side to immediately give out Polish property - the wreckage of the Tu-154M plane ... Not a single rule of international law gives grounds for Russia to hold Polish property
- stated in the Polish Foreign Ministry.
The Russian Foreign Ministry noted that this is not the first time that Poland has received a note to give out the wreckage of a plane; Warsaw is constantly demanding that "Polish property" be returned. In turn, Russia does not intend to hand over the wreckage of the aircraft to Poland, since they are physical evidence and, according to Russian law, must be in a criminal case before the investigation is completed.
Recall that the Polish presidential Tu-154M plane crashed while landing at Smolensk airport on April 10, 2010. All 96 people on board, including Polish President Lech Kaczynski, died. The cause of the crash is a crew error.