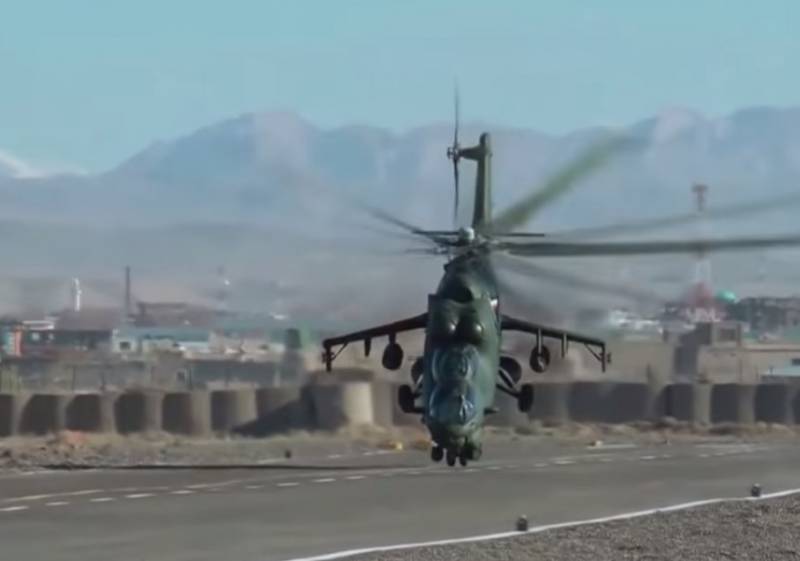 Today, one of Twitter users posted a video of a helicopter attack belonging to the army of Khalifa Haftar on the positions of the forces of the Government of National Accord. The video takes place east of the city of Misurata.
The shooting is from the side of one of the Mi-24R helicopters involved in the attack. You can see how the pilots of the combat vehicle make a volley salvo at the positions of the PNS fighters, encouraging themselves with exclamations of "Allahu akbar".
The video footage of the attack is part of the military operations conducted by Field Marshal Khalifa Haftar's army against the Government of National Accord in the northwestern part of the country.
The civil war in the country has been going on since 2011. It unfolded after the overthrow of Muammar Gaddafi, which was carried out by representatives of opposition forces with the active support of Western countries.
Now the country has a dual power regime, when there is a struggle between the government and parliament for control of Libya. The government of national accord enjoys the support of the UN, a number of Western countries and Turkey. Ankara is most active, providing the PNS with serious assistance by military advisers and
weapons
. In addition, with Turkish support, radical Islamists from Syria and other Middle Eastern countries come here.
Livia: L'hélicoptère de combat Mi-24P de l'armée nationale libyenne frappe dans les locaux du gouvernement d'unité nationale à l'est de Misrata.#Livia pic.twitter.com/h2QqTAbxfi

- putain de blague cpte secours (@PutainBlague) April 10, 2020