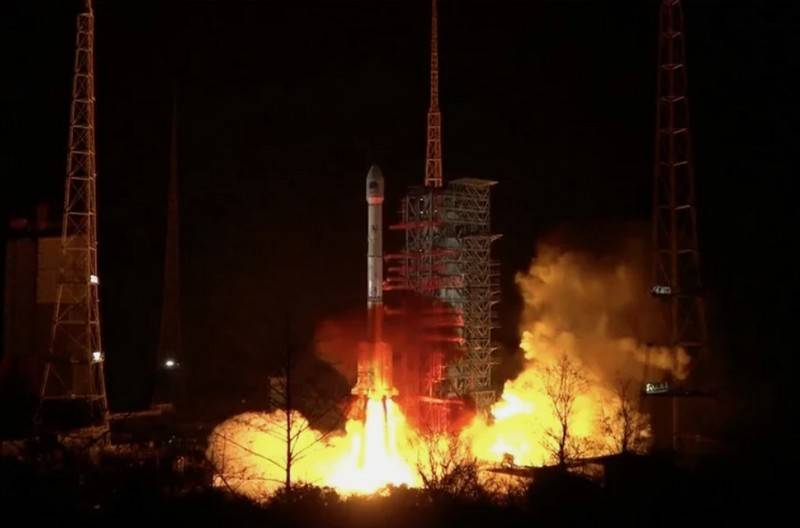 For the second time in 30 days, China was unable to put the satellite into orbit, and the Changzheng-9B launch vehicle (Chang Zheng-3B) launched on April 3 crashed. It is reported by the Chinese edition of Xinhua.
According to the newspaper, the launch of one of the oldest and most reliable Chinese rockets, Changzheng-3B, took place on April 9 at 19:46 Beijing time (14:46 Moscow time) from the launch pad of the Sichan cosmodrome in Sichuan province. The launch of the rocket took place normally, and the first and second stages of the rocket also worked out normally. The accident happened during the operation of the third stage of the rocket.
The third stage of the rocket failed and the 5,5-ton Indonesian communications satellite Palapa-N1 fell back into the Earth's atmosphere. The debris of the spent rocket stages and the satellite fell near the cosmodrome
- write the Chinese media.
Currently, the causes of the accident are being established, a special commission has been created to deal with the investigation of the incident.
It is noted that this is the second unsuccessful launch of the launch vehicle by China in the last 30 days. The previous failure was the loss of its own military satellite on March 17, which was launched into orbit by the Changzheng-7A launch vehicle.
Despite two setbacks, China has made eight successful launches since the beginning of the year and intends to complete about forty more by the end of the year, including sending a mission to Mars.