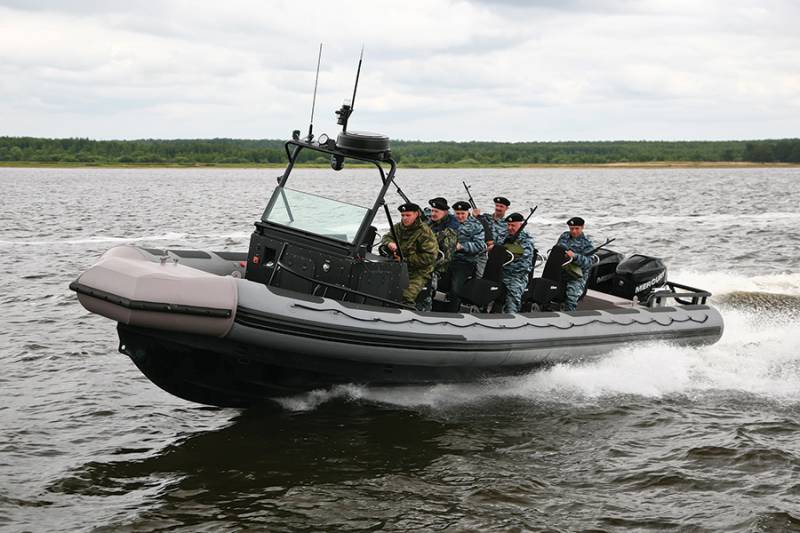 Russia began supplying BK-10 high-speed assault boats to one of the African countries. This was reported by the press service of Rosoboronexport.
According to the report, the contract for the supply of assault boats BK-10 of one of the African countries, the name of which is not given, was signed recently. This agreement for the supply of naval products was the first in the last 20 years, concluded with an African country located south of the Sahara. The parameters of the contract are not disclosed.
Rosoboronexport JSC started implementing the recently signed first foreign trade contract with a foreign customer from sub-Saharan Africa for the supply of BK-10 high-speed assault boats of project 02450 Kalashnikov Concern JSC
- Said the press service.
It is assumed that the contract for the supply of assault boats was signed during the Russia-Africa summit, held in October last year in Sochi.
Project 10 high-speed assault boat BK-02450 is designed to transport personnel with weapons and special equipment or other payloads. Characteristics allow the boat to operate in the coastal zone. It is capable of landing on a prepared and unprepared coast, supporting fire fighters if necessary.
TTX: Overall length - 10,48 m, overall width - 3,7 m, draft - 0,6 m, empty displacement - 3,7 tons, payload - 3,5 tons, maximum speed - 40 knots, outboard engine - 2x224 (2x300) kW (hp), cruising range - 400 miles (22 knots).
The crew of the boat - 2 people + landing 10 people. Two machine guns of 7,62 mm caliber or one automatic grenade launcher can be installed.