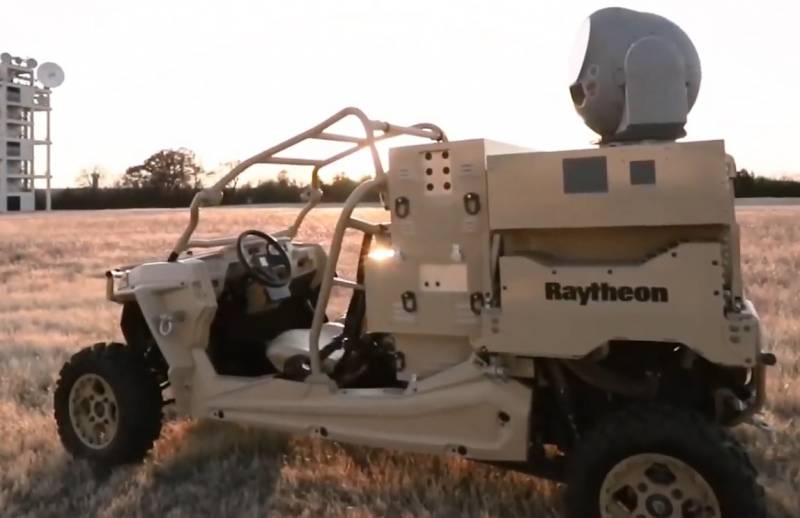 The US Air Force AFRL Research Laboratory created the first HELWS fast-moving mobile ground-based combat laser complex. The unit was sent for testing outside the continental United States, and they will last for a year.
This information was published by the American resource Task & Purpoise.
The US Air Force Strategic Development and Testing Office (SDPE) oversees this program. The latest system will be the first high-energy laser
weapons
, which will go into service with the US Air Force. It will be used to combat small UAVs. The complex can be mounted on light cars.
The research laboratory says that new tests of the laser complex will take place in conjunction with the tests of another experimental THOR system equipped with a high-frequency emitter. AFRL Dr. Kelly Hammett called the appearance of this device "a revolution in directional energy. It is designed to destroy "swarms of drones" by electronic means.
In total, in a 12-month trial outside the continental North American continent, the U.S. military will test five types of the latest high-tech weapon systems.